We're excited to partner with Passport to Savings this year at the LA County Fair! This coupon book brings you $1,000 worth of savings in Fair food, rides, games, products and more!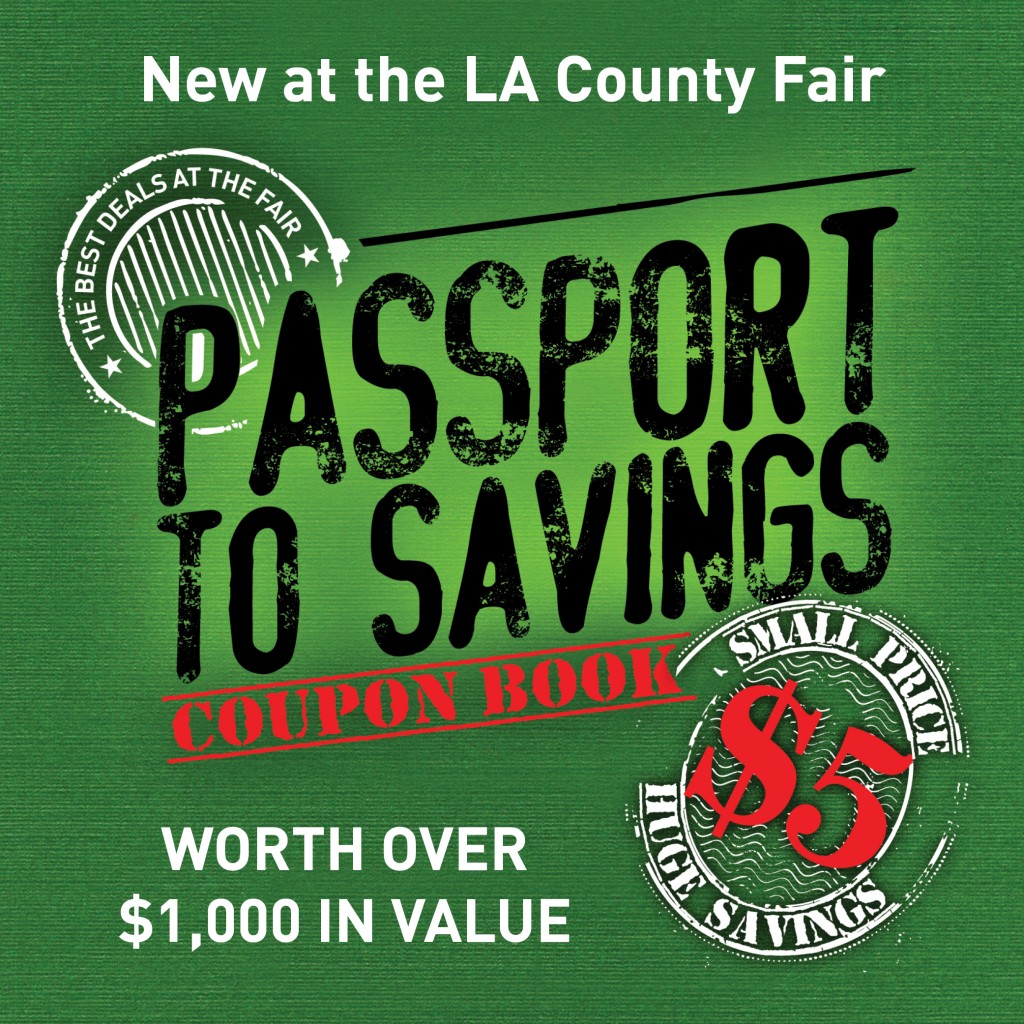 Plus, each coupon book comes with a week-day return ticket to the Fair 🙂 Coupon books are available for just $4 now – August 4. After the 4th on LACountyFair.com! After Aug. 4, coupon books are available for purchase at full-price ($5).
We hope to see you at in September, along with your coupon book for all the deep-fried food, carnival rides and games, and shopping that the Fair has to offer.
Click here to buy the Passport to Savings coupon book!