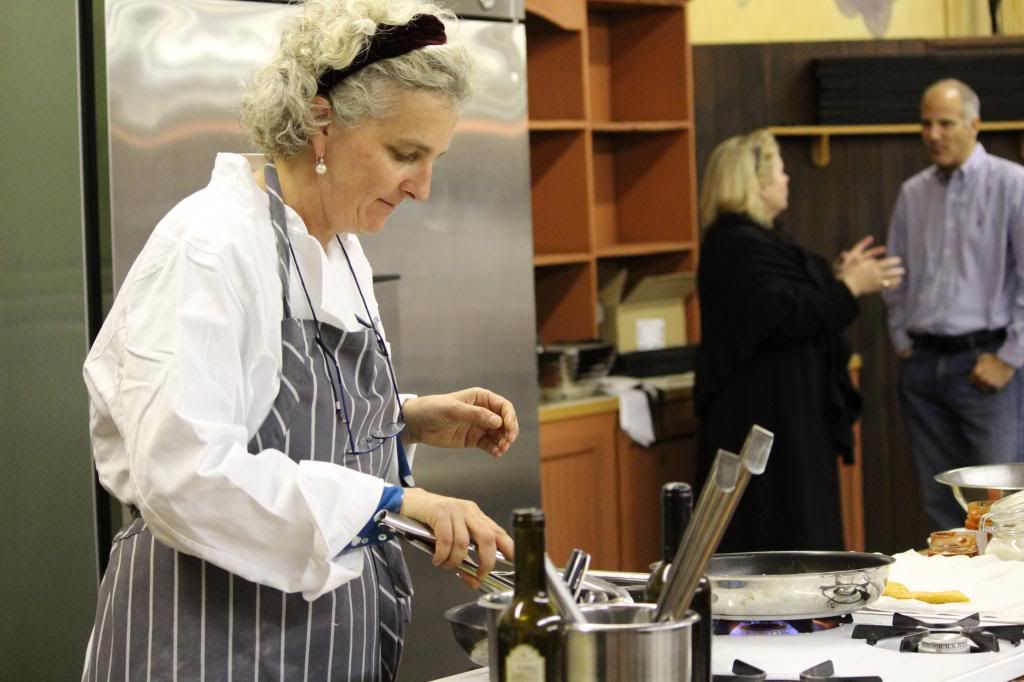 Talented Sicilian chef Fabrizia Lanza set up shop in the Wine & Spirits Pavilion where she cooked up a delicious contemporary Sicilian meal for an already captivated audience.
Today's event was a preview of what is to come tomorrow night at Fairplex's traditional Table to Farm dinner.
Charming, sassy and an excellent multi-tasker (as all chefs are), Fabrizia regaled us with stories of her time spent traveling the world and her experiences in teaching culinary school, all the while stirring, frying and creating a Sicilian master piece. Items on the menu included stewed lamb with a hint of fresh peppermint Spezzatino di Agnello con L'Erbe di Case Vecchie), eggplant paremesana and almond pudding with the Queen's cookies (biancomangiare with biscotti regina).
Within two hours Fabrizia cooked up a delicious lunch that would have even the pickiest kitten purring. Guests paired their meal with delicious wine, some imported directly from Fabrizia's family estate back in Italy.
We can't wait to see what a full-on dinner looks like with her talents and palette of expertise.