Welcome to Fearplex, where everything your imagination doesn't desire is unfortunately within reach – the dead become the undead, monsters are real and the giddy effervescence of a county fair morphs into a gory carnival of carnage!
Here, darkness reigns supreme, and the nightmares you feared at bedtime come to life with heart-pounding intensity. Open your eyes…or don't. It doesn't matter – the terror of the night will penetrate your mind like the bloody pick of a madman.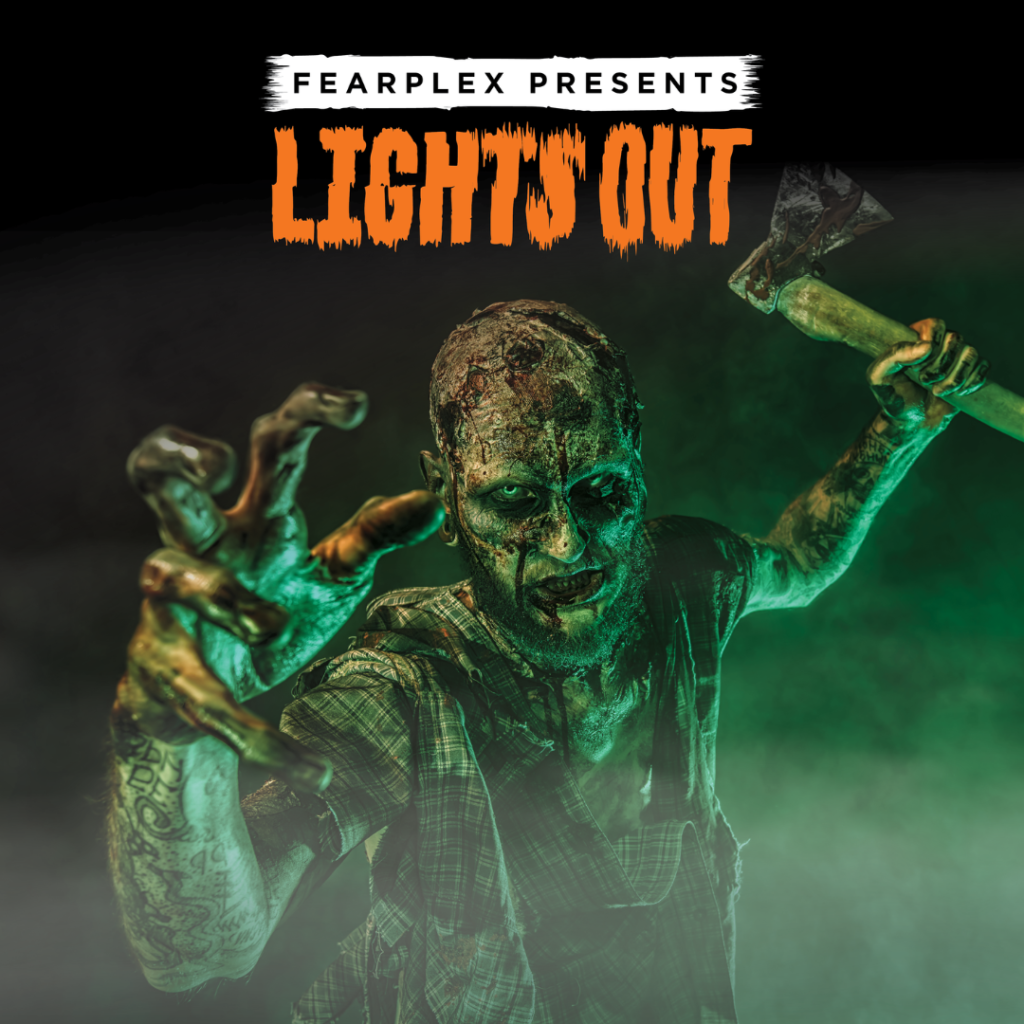 Join us for an interactive screamfest through various mazes and scare-zones. LIGHTS OUT is a destination of incomparable horror. Be careful – in the darkness, the possibilities are endless … dead endless.
LIGHTS OUT will run October 6 – 8, 13 – 15, 20 – 21, 27 – 31 from 6 – 11 p.m. Tickets are available now at Fairplex.com/LIGHTSOUT. Buy early and buy online to save!
Please note that LIGHTS OUT is recommended for ages 13+.