Bavarian music. Beer. Authentic German food. Beer. Chicken Dance. Beer. Games and prizes. Beer. What is there not to love?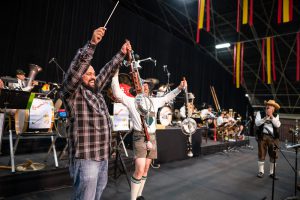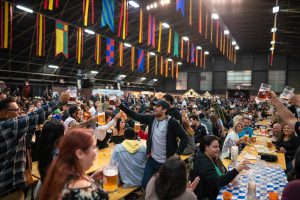 Oktoberfest brings a drop of Germany's annual celebration to Los Angeles at Fairplex. As usual, you can expect giant steins of craft beers, authentic German food, Oom Pa Pa music, games and prizes, Chicken Dances, tribute bands (No Duh: A No Doubt Tribute Band and more) and of course, multiple varieties of beer. 
Fairplex Presents Oktoberfest will be open 6 p.m. to 11 p.m. on Fridays and Saturdays from October 7-22, 2022. Please note that this event is 21 and over only.
Tickets are available now at Fairplex.com/Oktob​erfes​t. Be sure to follow us @fairplex on TikTok, Instagram, Facebook and Twitter for updates!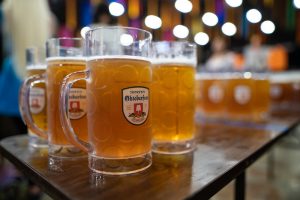 Parking & Drop-Off
General parking at prevailing rates will be available at Gate 17. 
For the safety of our guests and others, we highly encourage the use of Uber, Lyft, and Taxi services. Drop-off/pick-up is available at Gate 1 on McKinley Ave.
Additionally, Fairplex has hotel accommodations located onsite at the Sheraton Fairplex.