Calling All Pinterest Lovers: Come learn, create and connect at the Pinners Conference & Expo on August 26-27!
Pinners is a conference featuring 100+ Pinterest-based classes taught by the best presenters in the nation. Additionally, this event has nearly 300 top businesses providing beautiful options in the worlds of DIY, crafts, cooking, self-improvement, photography, party planning, scrapbooking, holiday, beauty and fashion, and all sorts of other great things.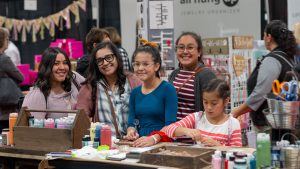 Pinners will take place on Friday, August 26 from 10 a.m. to 8 p.m. and Saturday, August 27 from 9 a.m. to 7 p.m. All ticket options will be available at the door except for VIP.
For more tickets and information, please visit ca.pinnersconference.com. Parking is credit card only at prevailing rates.