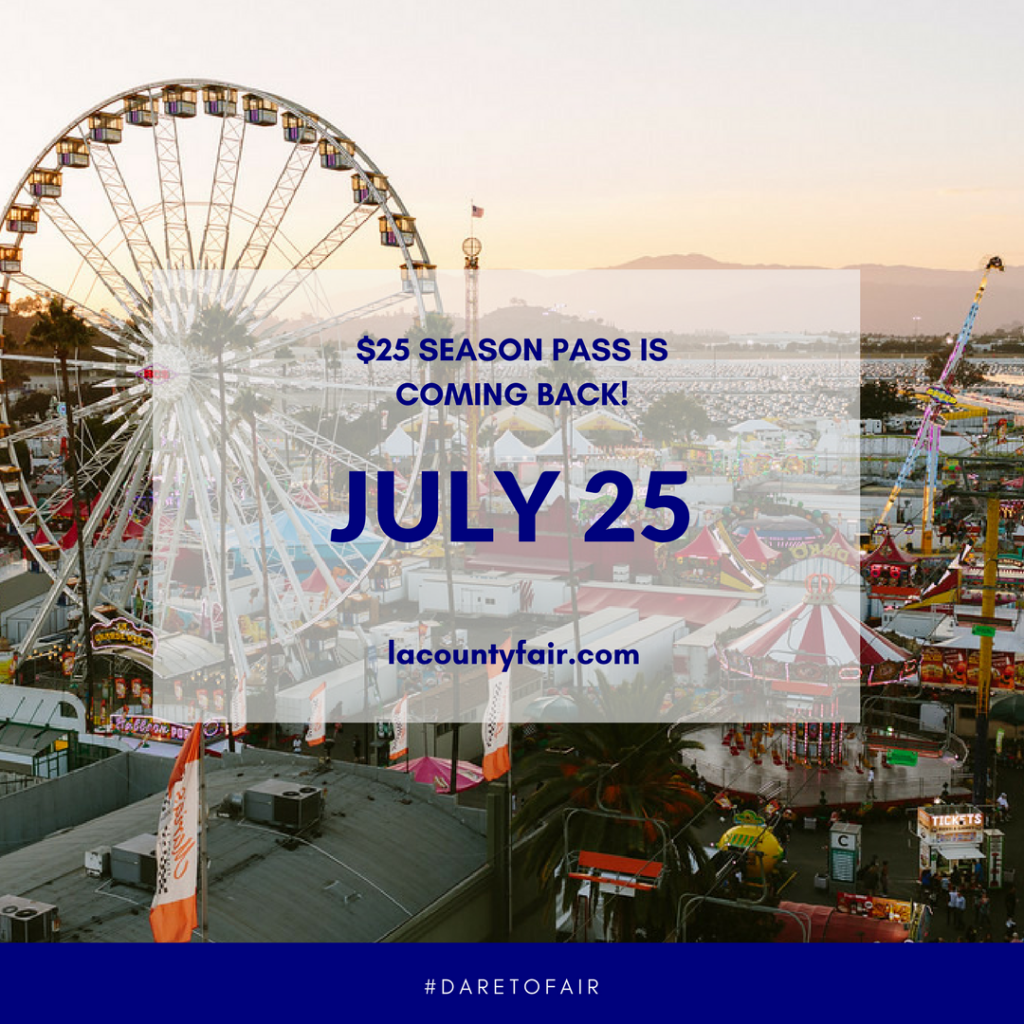 LA County Fair Season Passes are on sale for $25, July 25 – Aug 13, 2017
We're excited to announce the return of $25 season passes to the LA County Fair! From July 25 – Aug 13 you can get your passes for $25 at lacountyfair.com. We will announce the promo code soon!
Passes are for admission only; parking and ride passes must be purchased separately.The LA County Fair is open from Sept. 1 – 24, 2017.
See you in September!