Today's Thoughtful Thursday blog post is from Hot Blog On A Stick (LACF blog) and features one of our many fantastic volunteers from our Ambassador program. 
This week's volunteer spotlight is on Robert Scott, who spent his LACF volunteer hours between the DIY Design Studio, FairKids tram and the Flower & Garden Pavilion. Robert currently works at the Disneyland Resort as an annual pass department manager, but was able to move his schedule around to spend some time with us!
Falling into Fair 
Robert joined the ambassador program almost by accident. He received an email from the LACF volunteer team and mistook it for a Fair season pass offer. When he clicked the link and found himself on the LACF ambassador application page, he decided to sign up. The rest is history.
Moving outside the comfort zone 
Robert was assigned to be a part of the new DIY Design Studio (formerly known as Tapestry), doing photo editing sessions in front of a live audience. His vibrant photos of LACF attracted an admiring audience at his editing station, but for Robert, this task was miles outside of his comfort zone.
Robert Scott's photography (www.sylvr.com)
Photography has been Robert's favorite hobby since his middle school years, but this was the first time he has displayed his work to the public.
"Showing my photos for the first time ever, and then editing them live and having people see the whole process on a 75″ flat screen was intimidating," he said. "But I had to learn to own it."
In addition to his photo editing demonstrations, Robert also worked as a tram tour guide, which quickly became his favorite LACF memory.
A bonded community 
"It was a blast working with tram conductors," he said. "And it was cool to show kids parts of the Fair they have never seen before, like Luminasia. Their reactions were great, seeing them connect with the Fair."
He worked with the rest of the ambassadors to create a safe, engaging experience for the 155,000 FairKids students and teachers.
"We [the ambassadors] really rallied as a team," he said. "Fair staff and volunteers all bonded through this program."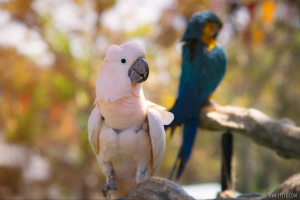 Robert has volunteered with other organizations in the past, including building homes, feeding the homeless and other community projects, but he feels the Fair ambassador program has been his most rewarding experience.
"This has been a great life experience," he said. "I never thought volunteering could be so enriching, and give you such a clear purpose. This is something I'm definitely going to come back to."
For more information about the LACF ambassador program, visit fairplex.com.