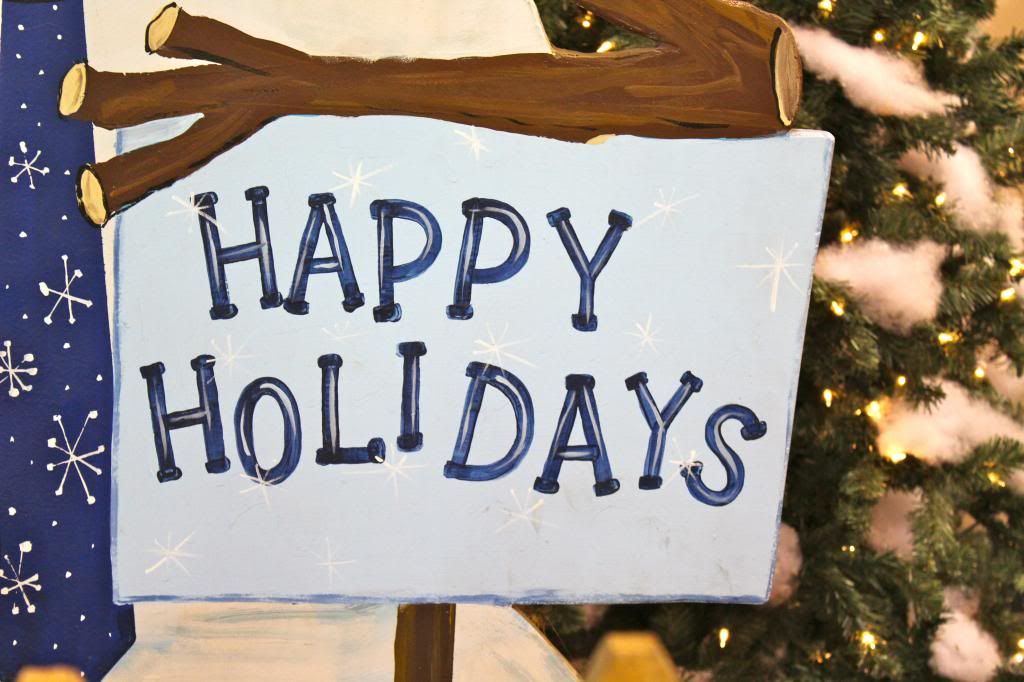 A couple weeks ago we showed you some of our Christmas and holiday preparations. As December gets closer and closer Fairplex gets merrier and merrier. We may not have that fresh powdered snow (we are in Southern California, after all) but that doesn't stop us from decking the expo halls from head to toe. A Charlie Brown Christmas tree affair we are not.
Check out what's new in Building 8!
Does this old-fashioned Ford look familiar? You might have seen him and his brothers hanging out in the GENIUS exhibit during the Fair.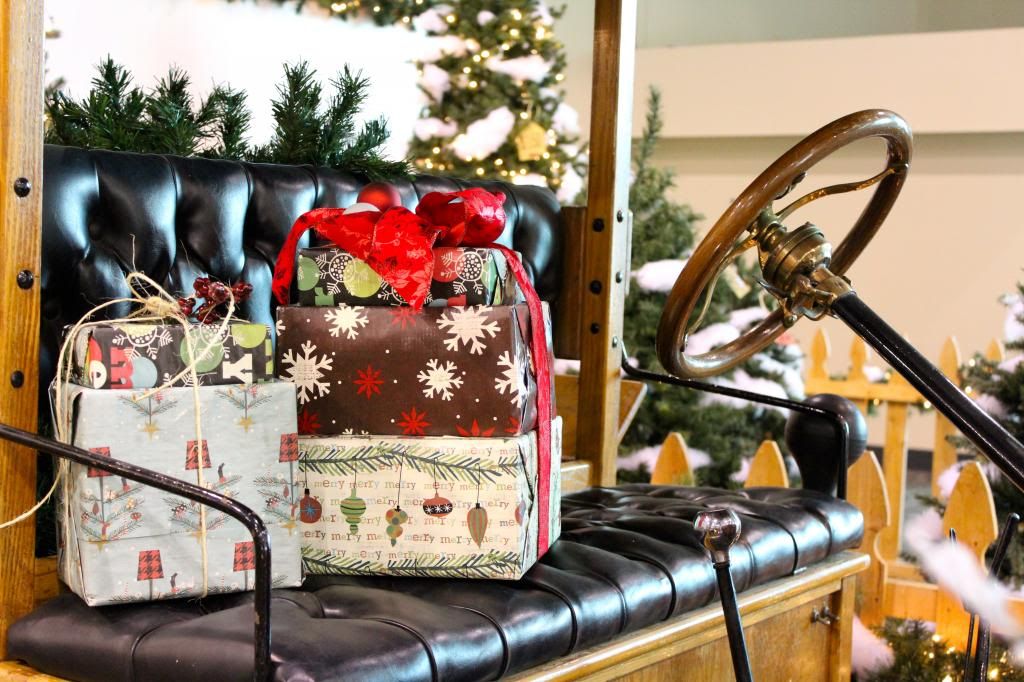 Christmas presents rest on the car's front seats. Are they for decoration or are there some real goodies inside?
Those who visited the GENIUS exhibit during Fairtime will remember that it was Benjamin Franklin who helped develop the United States Postal Service. As the heat of summer is long gone, the exhibit has transformed into a bit of a Winter Wonderland.
Christmas wouldn't be Christmas without at least one Santa Clauses gracing the Fairplex grounds. We plan to count exactly how many are bringing the holiday spirit to all the buildings. (We've counted at least 4 so far!)
Lining the walls of the building are Christmas trees, toys, books, snowmen, reindeer and lots of snow. Lights are being strung up and the last of the Christmas boxes are lined up, ready to be unpacked. Check in next week to see the final product!