Happy Fair Food Friday everyone! It's the last weekend of the Fair, so here are some of  our sweetest treats to try before it's too late!
1. Afters Ice Cream Milky Bun
Donuts are delicious. Ice cream is delicious. And when you put them together? Delicious. This milky bun from Afters Ice Cream is filled with their cookie monster ice cream and dipped in pieces of Oreos.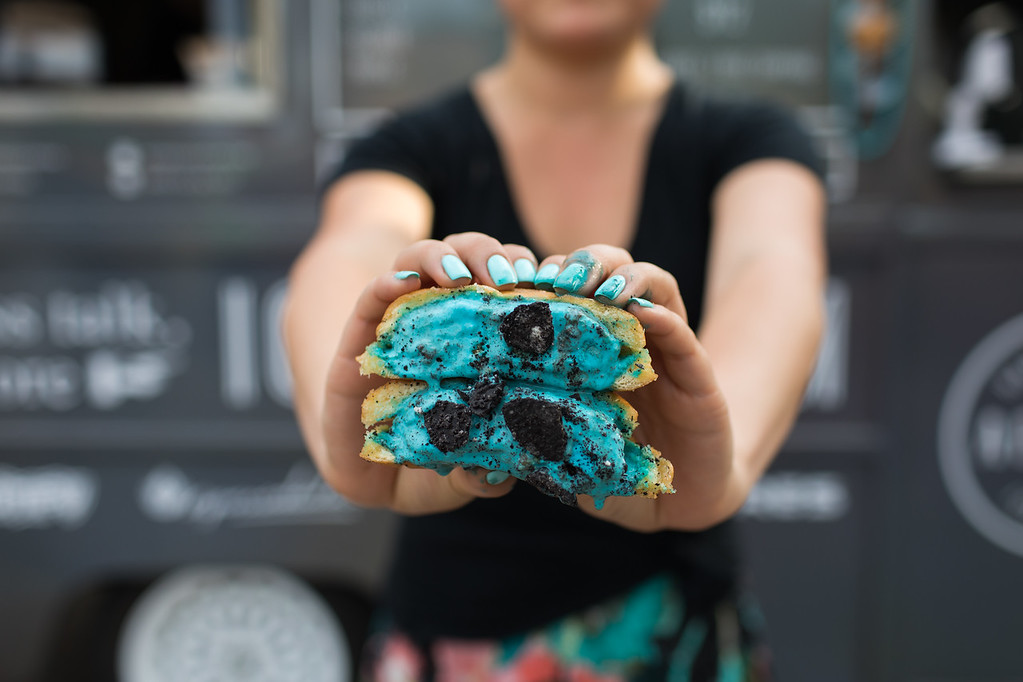 2. Unicorn Nitro Pop
This pop corn is covered in colorful caramel and dunked in liquid nitrogen. Not only is it delicious, but it is fun too! Pop some in your mouth and watch as vapor comes out of your nose.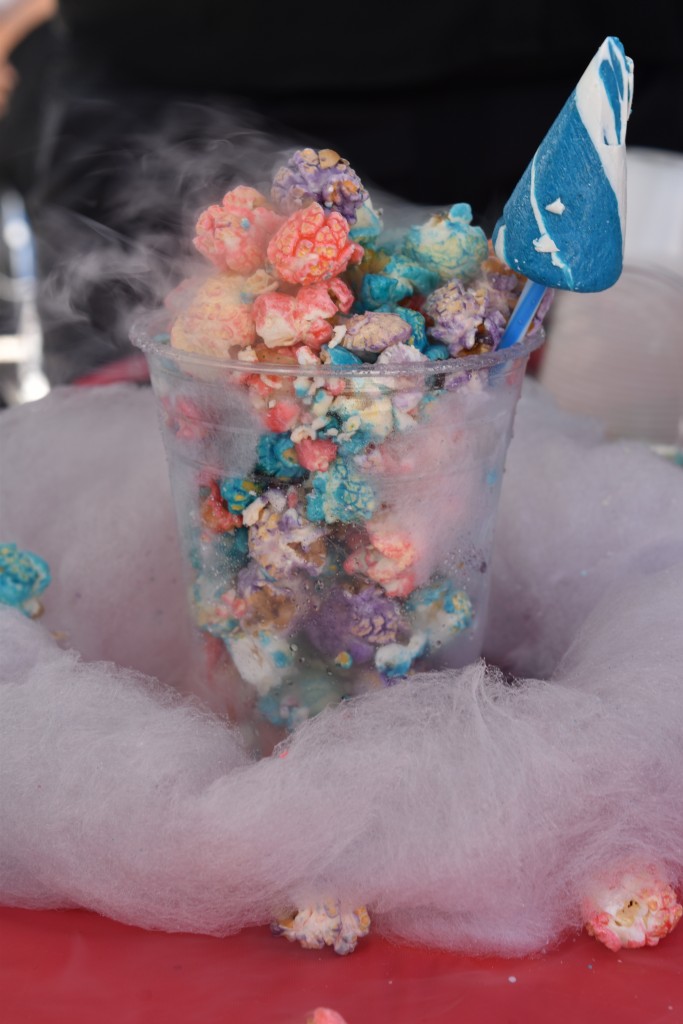 3. Conchita Ice Cream Sandwich
Mi Cafecito located in Mi Poco LA is serving up delicious ice cream sandwiches on conchitas and orejitas. Horchata ice cream on pan dulce makes for a great combination to satisfy that sweet tooth.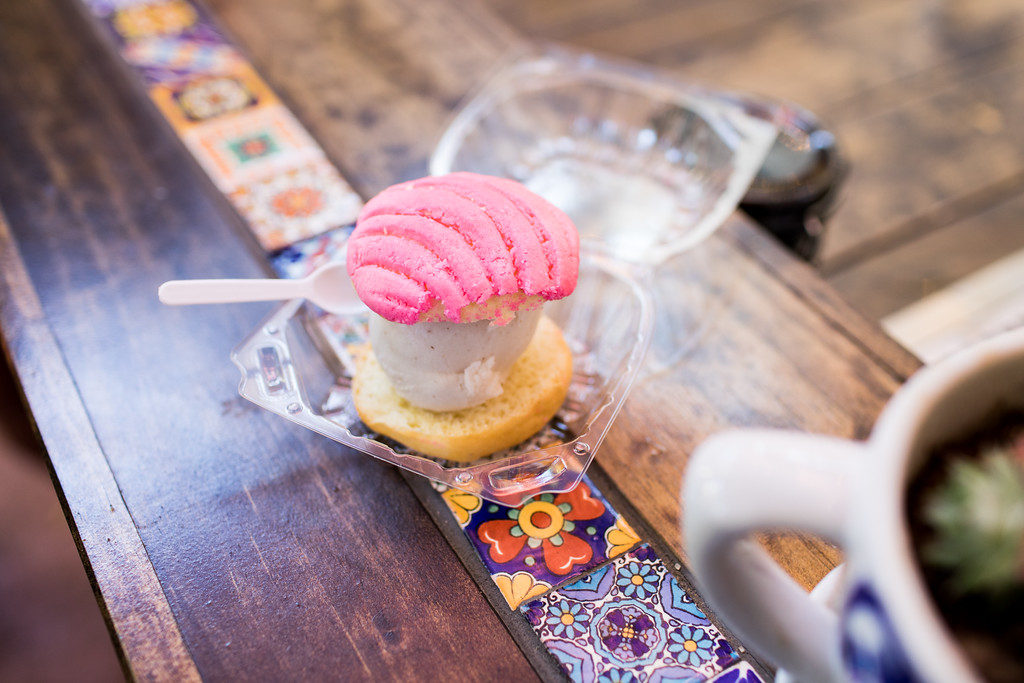 4. Mexican Funnel Cake
Mexican funnel cake puts a sweet twist on the traditional fair funnel cake. Made with churros and topped with whipped cream, this is a great dessert to share with the family… or enjoy it all on your own!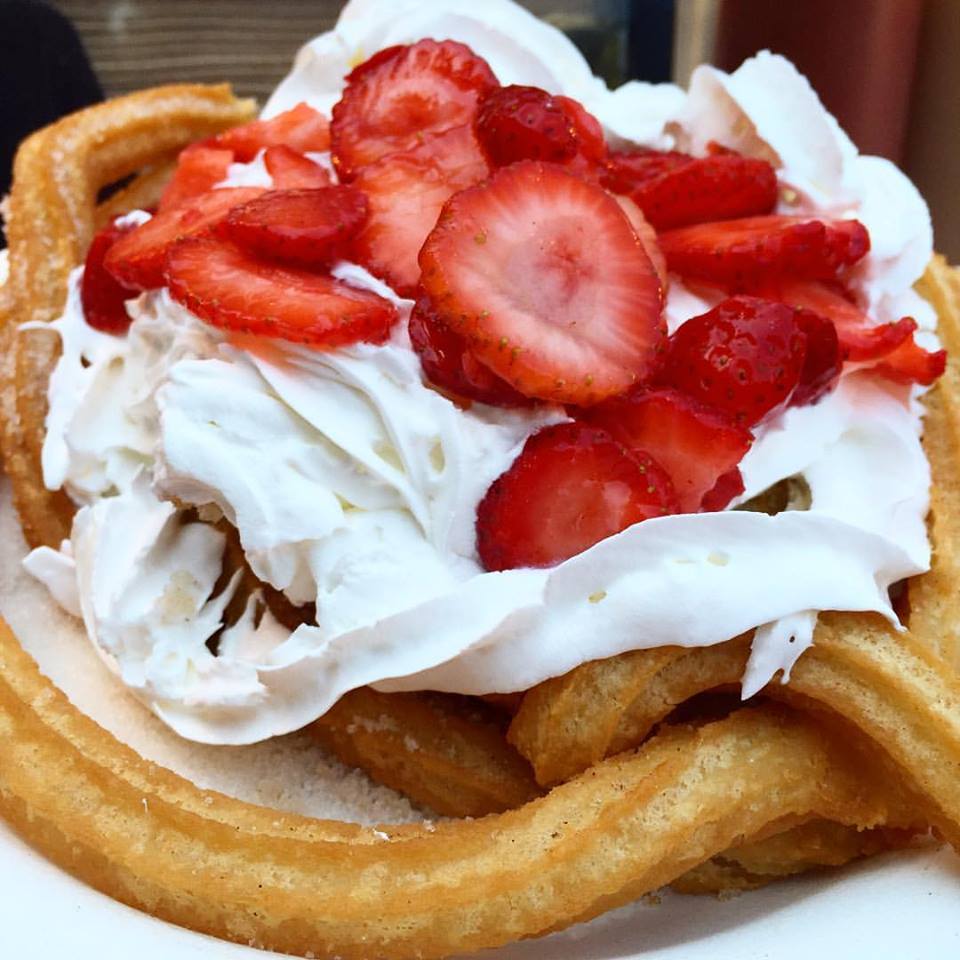 5. Fabes shakes
Check out these Insta-worthy shakes! What could be wrong with a mason jar full of your favorite flavored shake topped with whip cream and a whole donut? You need a jumbo straw for this one!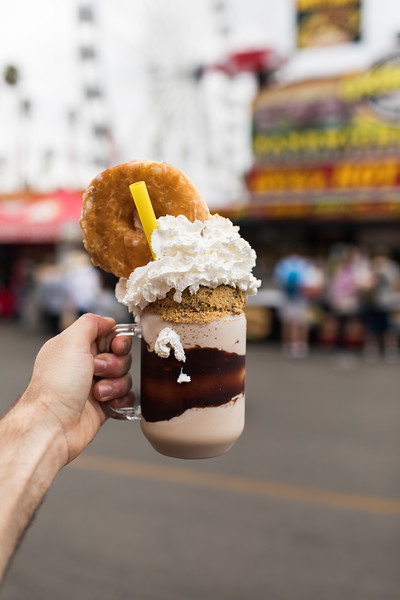 Want to see where you can find these sweet treats? Dowload our app where you can search for the food you're craving. The LA County Fair mobile app is available in the iTunes App Store and Android Marketplace.
What will you be trying at the Fair this weekend?