By Guest Blogger, Patrick Bollinger
A profile series on the artists and individuals of The Art Classic, one of this year's exhibitions at the LA County Fair – September 4-27, 2015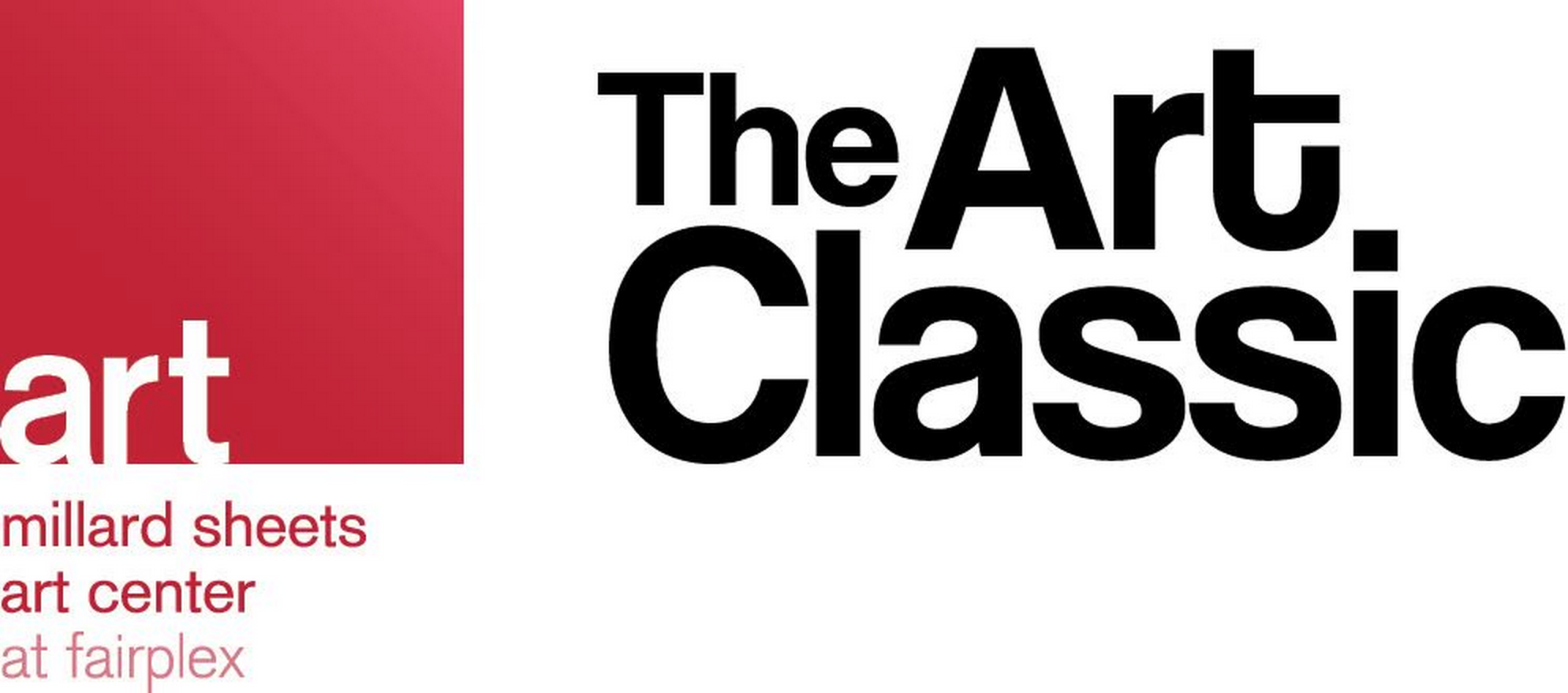 "Art that embodies the notion that it is just a matter of opening ones eyes and minds to these increasingly transparent dimensions creeping into our consciousness: a complex matrix of code & symbols burrowed in our neurology connecting the human with the virtual." – Diane Silver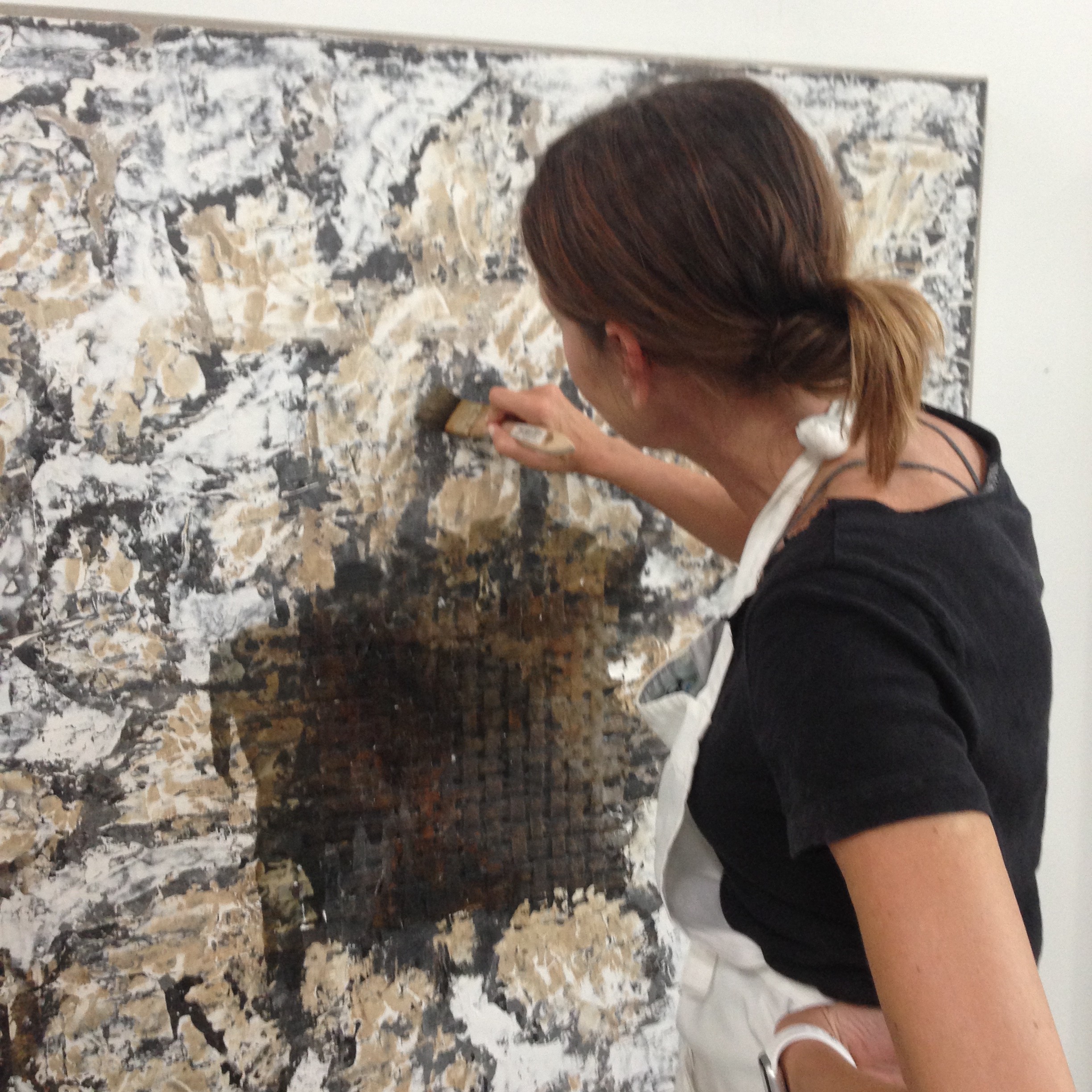 Diane Silver is a contemporary artist whose family comes from a long line of Los Angeles artists.  "I have always been an artist. My mother is an artist, my brother is an architect and my daughter is studying art and art history at the University of Edinburgh in Scotland."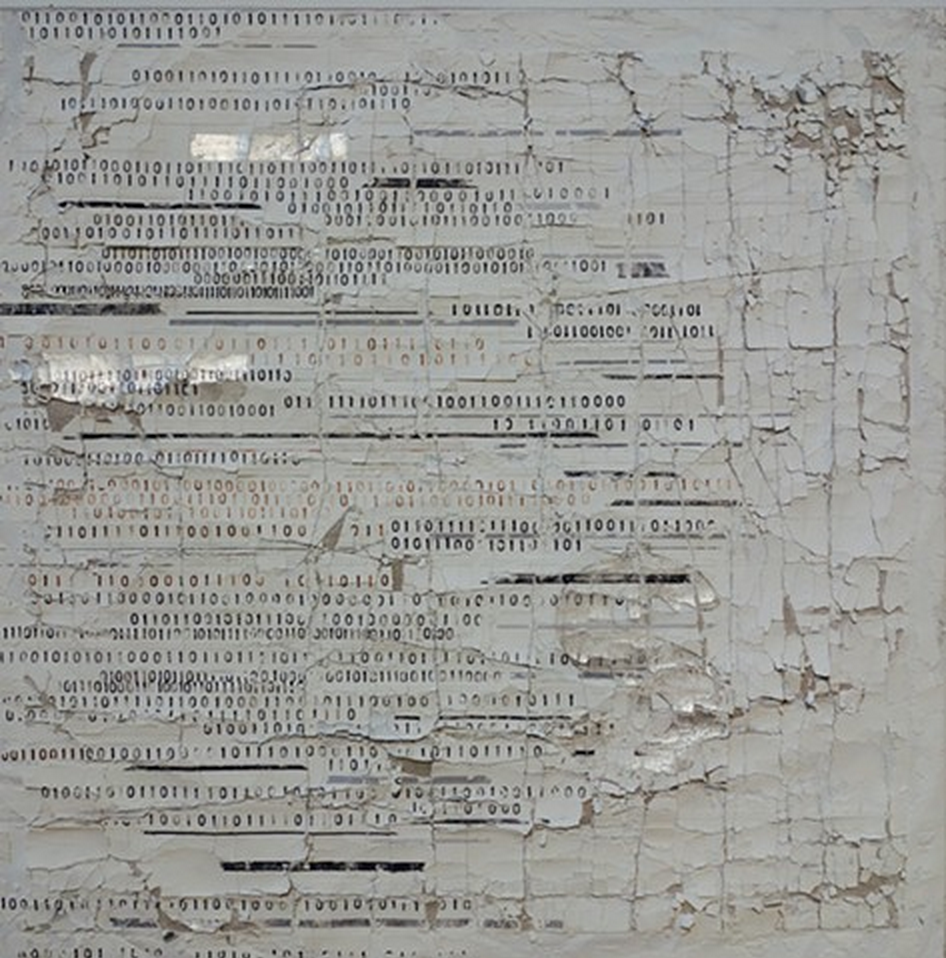 Many of her pieces include Binary Code. "I am fascinated by the meeting up of the virtual and the physical worlds.  Binary code was a way of expressing this."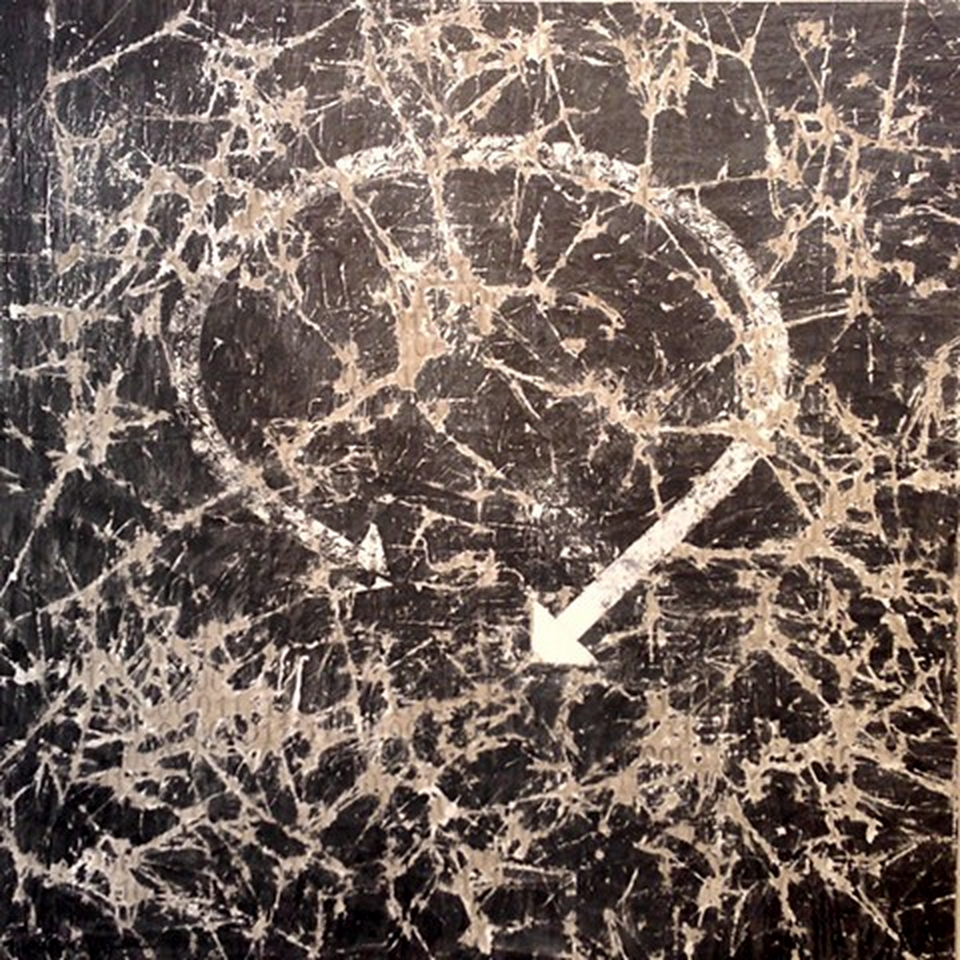 Most of her work has a flaking/worn-out/scratched paint look. When asked about the artistic process to create this look she says "I lay down plaster and ink/graphite/wax and then manipulate the fabric which includes crunching, stomping, folding, sanding and water pressure – it can be quite cathartic."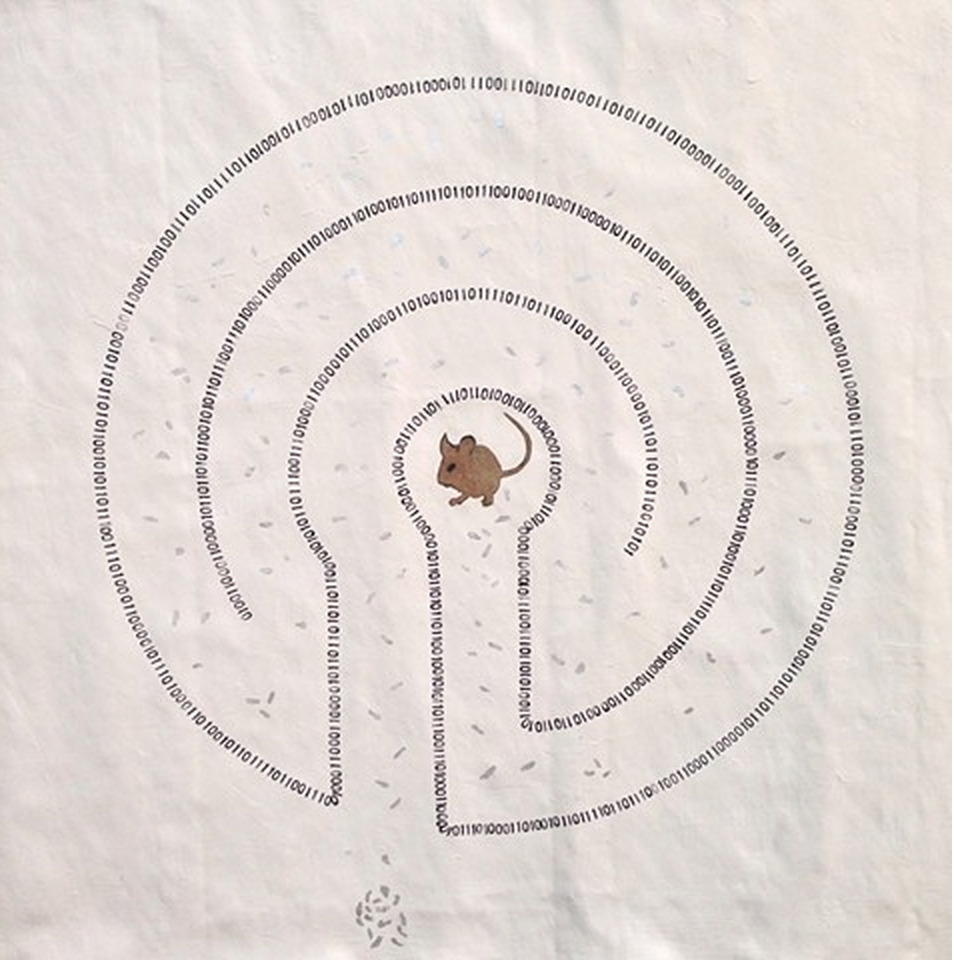 This piece is titled "Lamentation." "The mouse represents humanity.  Throughout our lives we leave marks, some large some small.  It all seems so complicated but in reality we are all doing the same thing."
Diane Silver's work will be featured in the Millard Sheets Art Center's upcoming exhibition The Art Classic.
Please join us this year at the LA County Fair to view Diane's work and the other artists profiled in this series from the Los Angeles Art Association who were selected for this year's exhibition.