LACF attracts guests from all across the country, and apparently also as far as the Dagobah system. On this sunny Saturday afternoon, R2-D2 caused a stir among adults AND children after stopping by the Hall of Heroes.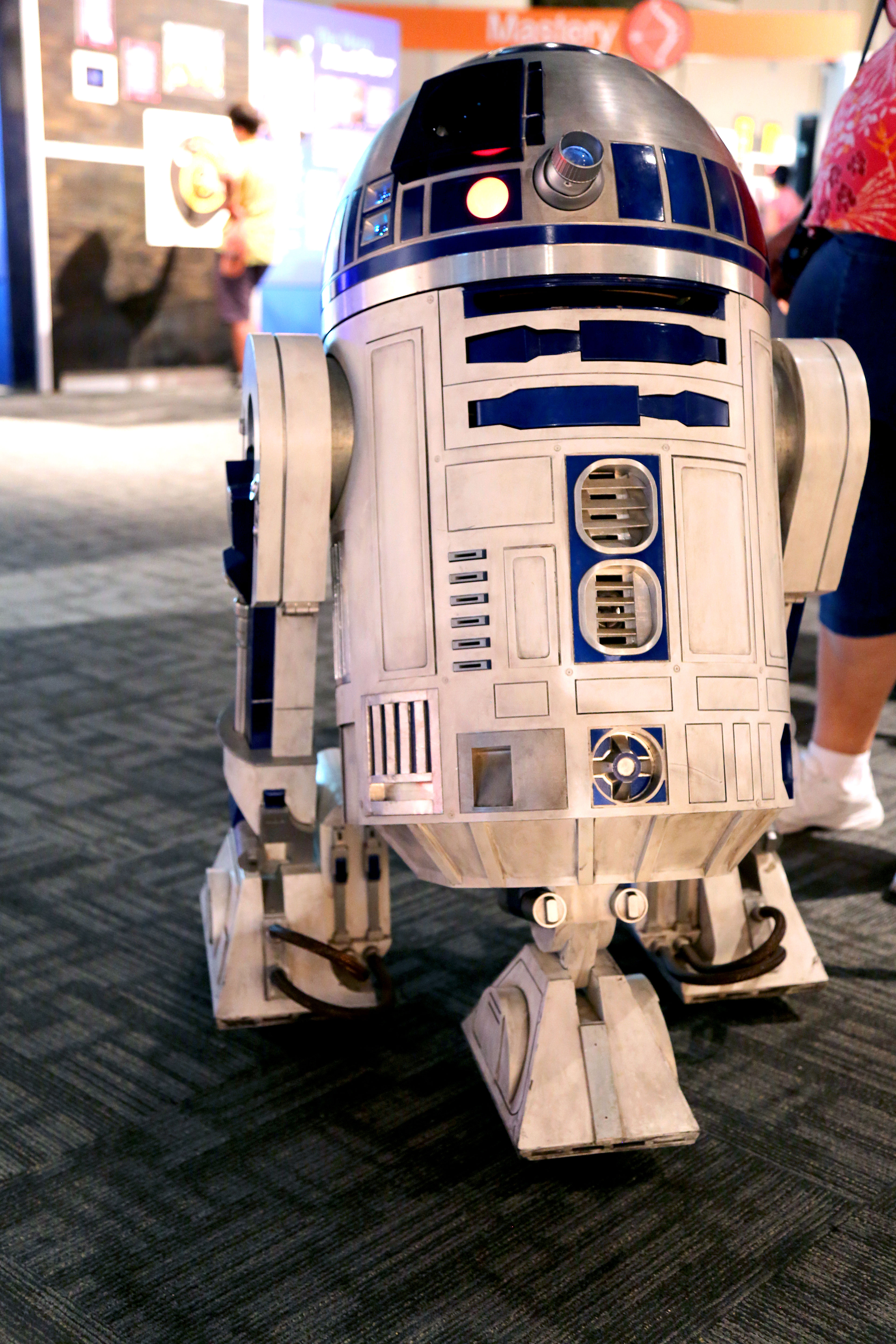 As I walked around and asked people what they thought of R2-D2 being here, people were completely speechless and emotional about this blast from the past. Childhood memories rushed to their minds and some even shed a few tears. Talk about creating a life-time memory at LACF!
Jeff Peters was here with his wife and three children and could not help shedding a few tears of joy when I asked him what this meant for him and his family. He talked about watching the films with his father and trying to mimic R2-D2's sounds.
"I fell in love with R2-D2 from the first time I watched Star Wars…he always knew what to do…he was and continues to be amazing," said Peters.
In case you have never heard of R2-D2, here are three things you MUST know about this unique robot.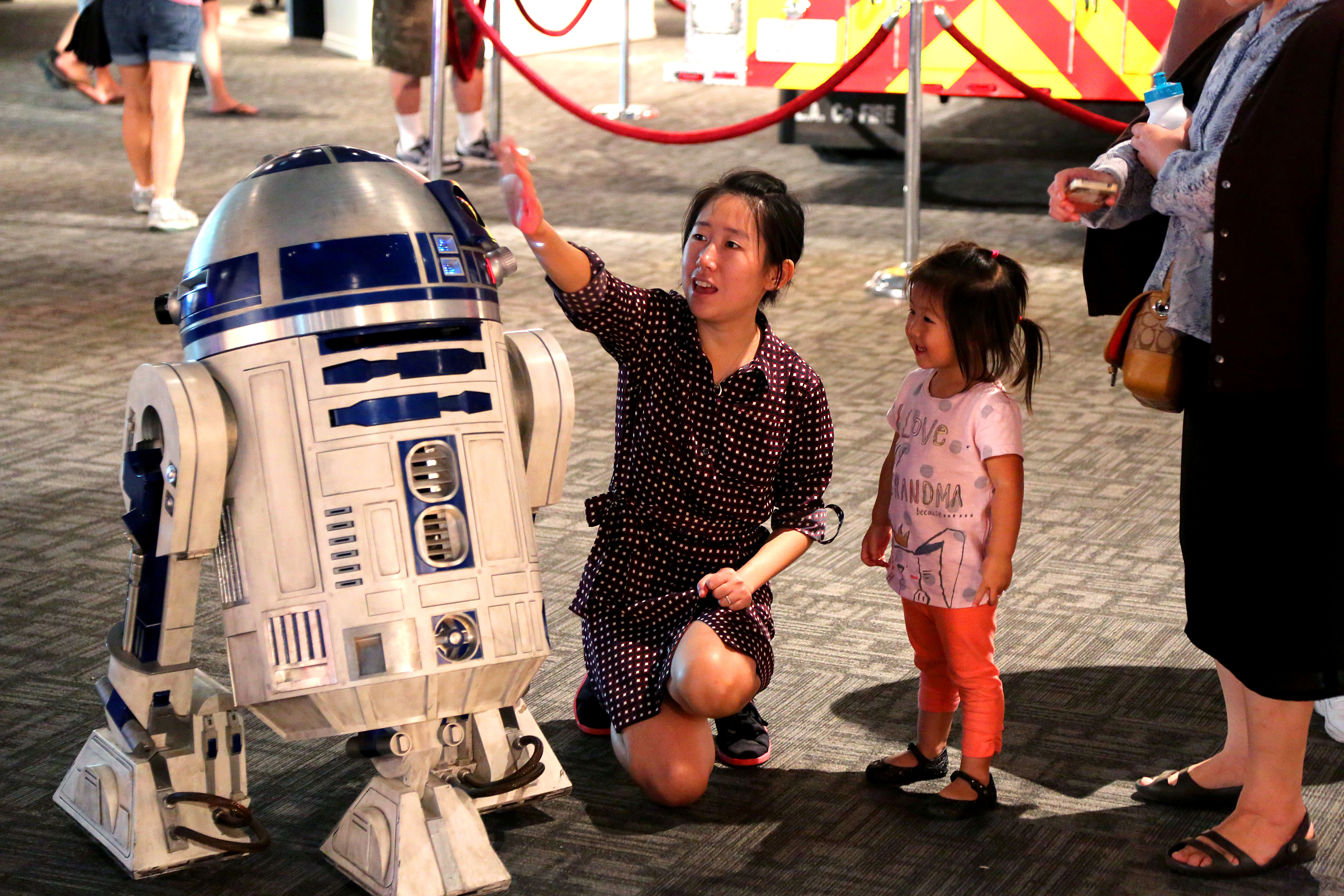 1. He is one of the most loved characters in the trilogy, Star Wars.
2. He is specialized in ship and computer maintenance.
3. Was inducted into the Robot Hall of Fame in 2003.
Did you see R2-D2 today? Tell us in the comments below or share with us on social media using #R2D2visitsLACF. We look forward to seeing your best poses!