A quick overview of Pencils 2 Pixels!
Air-conditioned animation everything. Sounds like a perfect combination in this heat! Our newest exhibit "Pencils 2 Pixels – The Animation of Art" brings guests into a world seldom explored in every-day life – the animated side of Hollywood.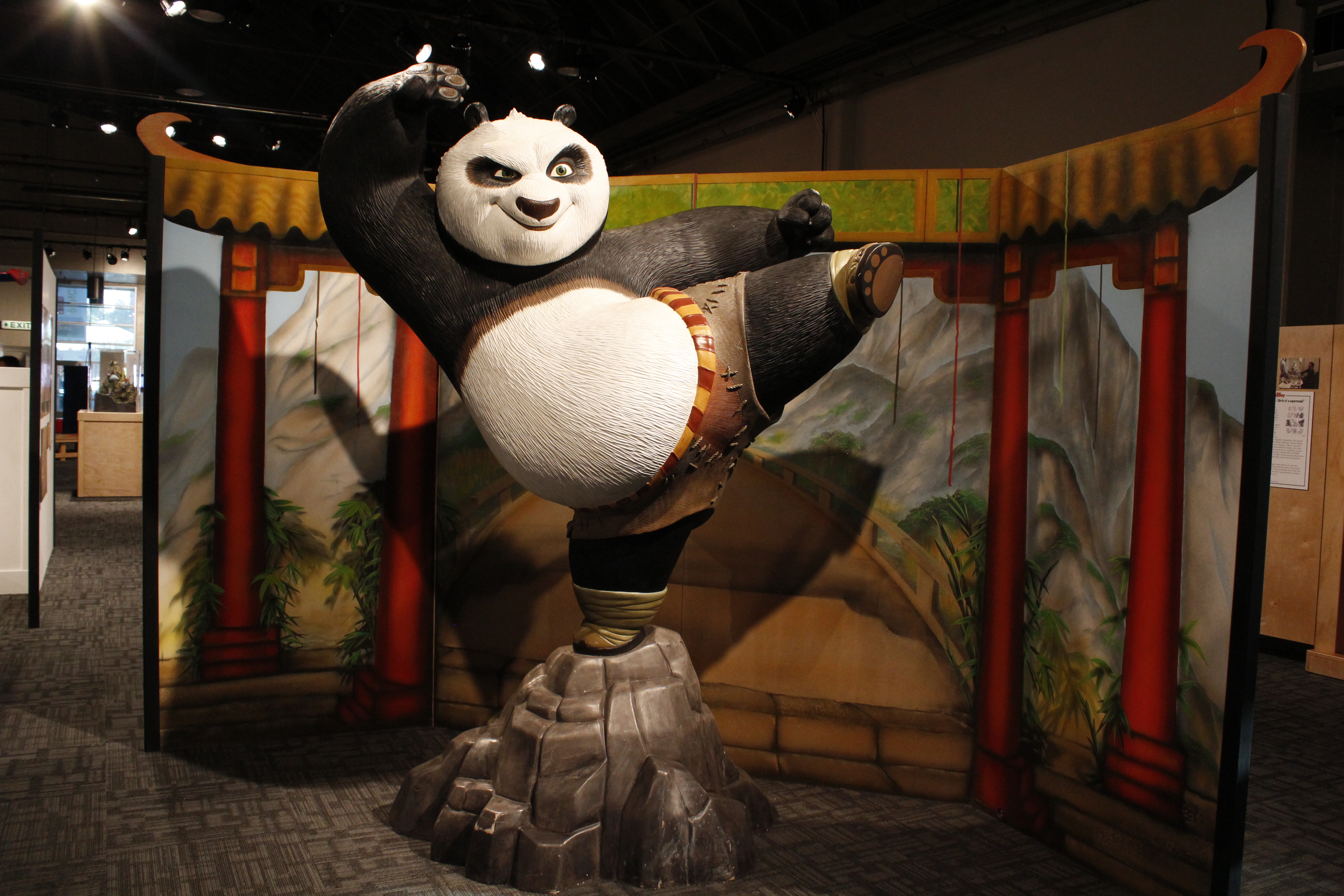 Upon entering, you're greeted by a giant-sized Po from DreamWorks Animations' Kung Fu Panda.
Further exploration reveals an equally large and colorful Turbo the Snail from the studio's latest theater release
In fact, as you sigh in relief from the air conditioned bliss, you will see a beautiful collection of detailed paintings, life-like sculptures, drawings and interactive stations around every corner.
Do you stop and pose at the Mystery Machine with Scooby and the gang? Or do you rush to get a seat at Animation University to learn how to draw your favorite character? Not that there's any rush. It's cool. It's Pencils 2 Pixels. It's not a place that you want to leave any time soon.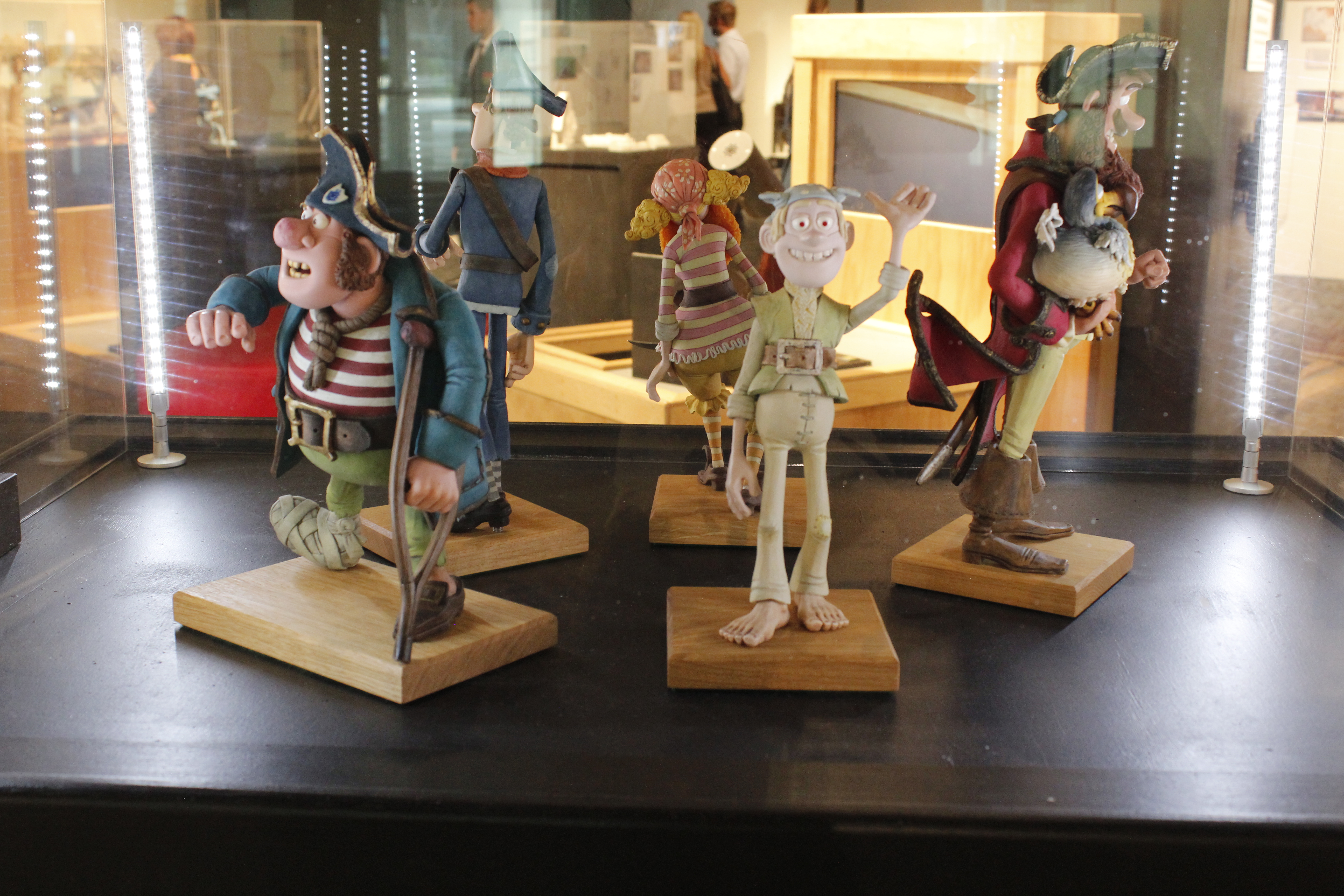 One of the many exhibits at Pencils 2 Pixels
Adults will experience a serious case of the throwbacks when they see Looney Toons classics playing on TV and gorgeous paintings of scenes from movies like Snow White & The Seven Dwarves and black-and-white Mickey Mouse shorts.
Kids might recognize sculptures and drawings of their favorite characters from modern flicks like How To Train Your Dragon and The Croods. Of course, it wouldn't be animation without a touch of anime and video game graphics thrown into the mix.
We enjoyed Pencils 2 Pixels so much that we want you to be able to experience it too! Which is why we are doing a:
Full Fair Experience Giveaway.
The prize:
4 Fair admission tickets
4 RCS carnival ride passes
4 Hot Blog On A Stick tees
To enter, all you need to do is leave a comment on this post telling us what exhibit you most want to see at the Fair. The contest closes Sunday morning, 10 a.m.
We will announce the winner on Sunday, September 8 in the afternoon.
Good luck! 🙂
(P.S. RCS is doing a really fun giveaway on their Facebook page now too! Check it out!)