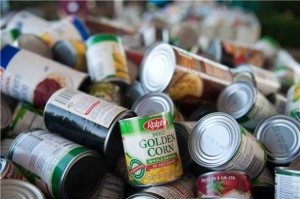 We love to give back at the Fair. This year we partnered with several organizations for school supply drives, Food Drive Fridays and other fun, community-based events.
What we love about this is that you have the chance to give back and have fun too.
We hosted several blood drives, partnering with Huntington Hospital and Presbyterian Intercommunity Hospital with others to come throughout the Fair.
This week we launched our Food Drive Fridays and School Supply Thursdays. Guests can donate three new, unwrapped school supplies on Thursdays for free admission, and 5 canned goods on Friday for free admission. It was wonderful to see you donating all week!
Thanks to your generosity and enthusiasm for the Fair, we were able to collect a large number of school supplies and canned goods:
5,509 school supplies
17,369 canned goods
I'm excited to see how many school supplies and canned goods we will collect by the end of Fair. Last year we had more than 113,000 canned goods and 13,000 school supplies. Thank you!