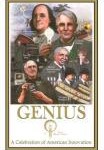 Genius is a word thrown around a bit too easily, isn't it? Look at my baby clap his hands – isn't he a genius? My dog barks at shadows, isn't she a genius? My boss tied his shoes, no slip-ons for him! Genius! You get the picture. But when you think about the true geniuses who helped form our country and all the things we take for granted, well then, you get an idea of true genius.
The Fair will be honoring a few of those incredibly amazing people that truly deserve the title with our new attraction GENIUS – A Celebration of American Innovation. This exhibition is another dramatic step forward in the development of significant cultural and educational attractions for the L.A. County Fair, just like 2011's Our Body exhibit. I recently visited Exposition Hall, where GENIUS will be housed, and even in this early stage it looks amazing – truly museum-quality. You are going to love it.
GENIUS takes a look at Benjamin Franklin, Henry Ford, George Washington Carver a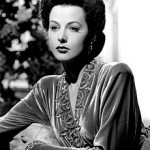 nd Steve Jobs. Ben Franklin, well, he invented just about everything! The list of items he invented and all his areas of interest – it's overwhelming. GENIUS will also focus on some lesser known inventors, like actress Hedy Lamarr. Lamarr invented a form of frequency hopping that is the foundation for such modern-day technology as Bluetooth and WiFi. Beauty and brains. Love it!
Expect to be blown away by GENIUS. I am really looking forward to it. In anticipation of this attraction, I will give away two tickets to the Fair to the first person who tells me, in the comments section, what was the pseudonym Ben Franklin used to get letters printed in his brother's newspaper, The New-England Courant? Be sure to leave your email address so I can contact the winner.