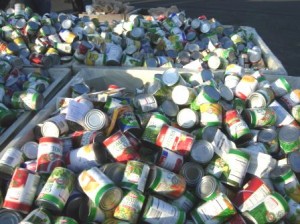 We're about half way through the Fair and we could not be more excited about the generosity of our guests! Our canned food and book drives are kicking booty thanks to you guys.
Book drive Thursdays, our first ever, have already received 9,748 books to be given away to local charities. Amazing! This is our second year doing Food Drive Fridays with Ralphs and we've received 46,056 cans so far. We're up about 4,000 cans from last year. Way to go!
If you haven't yet, you can come on either of these days and receive FREE Fair admission with the appropriate donations (a new or gently used book on Thursday or five Ralphs private label canned foods on Friday). All drives are good until 6pm. You can bring the whole family and do some real good in our community!