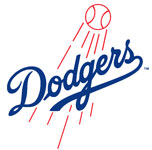 Hey L.A., the Fair is turning Blue on Thursday, Sept. 17 – Dodger Blue! That's right, we are celebrating SoCal's favorite team all day long – and we're even having some special guests! Wear Dodger Blue on the 17th and receive half-off admission (you must print a coupon from lacountyfair.com). Greeting fans and signing autographs will be Mr. Dodger himself, Tommy Lasorda;  Tommy Davis; Maury Wills; and the legendary Dodger infield of Ron "the Penguin"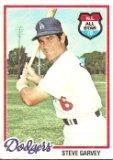 Cey, Bill Russell and Steve Garvey. Talk about a grand slam!
Fans attending the Dodger game on Sept. 4 will receive a voucher good for two free Fair admissions on Sept. 17. If you don't have a voucher, then you can go to lacountyfair.com and get the half-off admission coupon. Home run!
Some of my fondest childhood memories are of watching the Freeway Series, the pre-season games between the Dodgers and the California Angels – matching Tommy Lasorda's managerial skills against Jim Fregosi 's (the Fairey Blogster's personal fave) prowess. I met him once at a western wear store in La Habra – made my teen heart flutter. What ever happened to him?
I digress. So, all you L.A. fans, see you here on Sept. 17!