Meet Keianna Barnitt, a recent graduate of the Career & Technical Education Center's (CTEC) automotive program! Keianna has loved cars her whole life and is looking forward  to a career in the auto industry.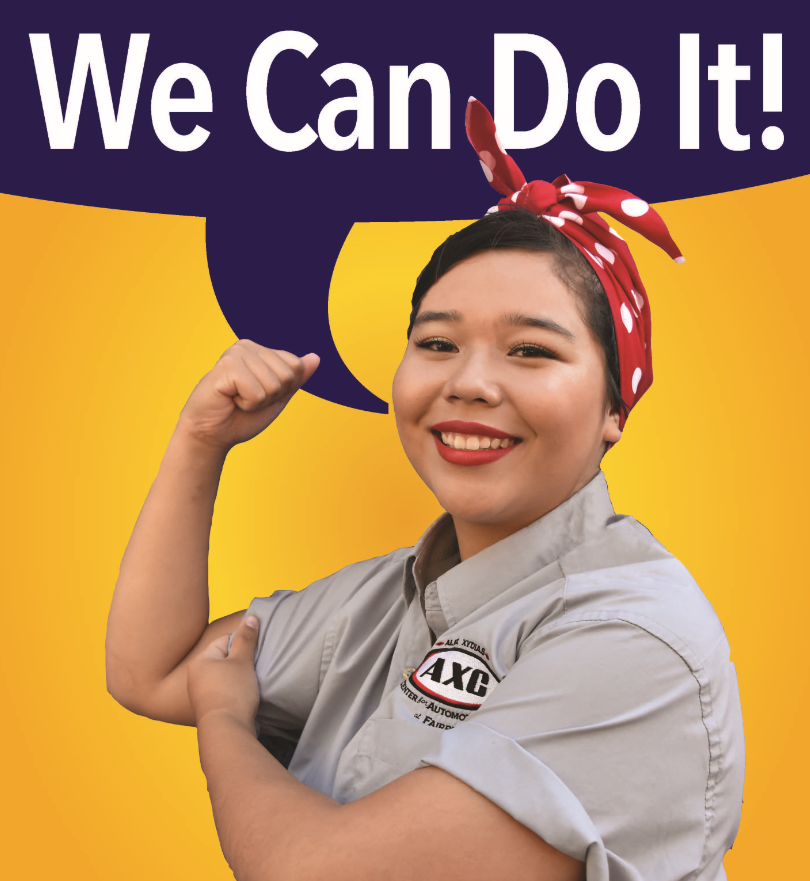 She's our very own Rosie the Riveter, the only young woman in the CTEC auto program graduating class this year.
You can help students like Keianna pursue their passions when you support the Career & Technical Education Center (CTEC) at Fairplex. Our non-profit centers provide educational opportunities for many in our community. CTEC provides vocational courses that prepares high school students with real-world skills at no cost to the students.
We're asking you to help us help these students! Just $1 will help create a future for young adults through career education. You can donate $1 at any of our admission booths when you come to the Fair. Dare to Give!
To learn more about the Career & Technical Education Center, and other programs of The Learning Centers at Fairplex, click here.