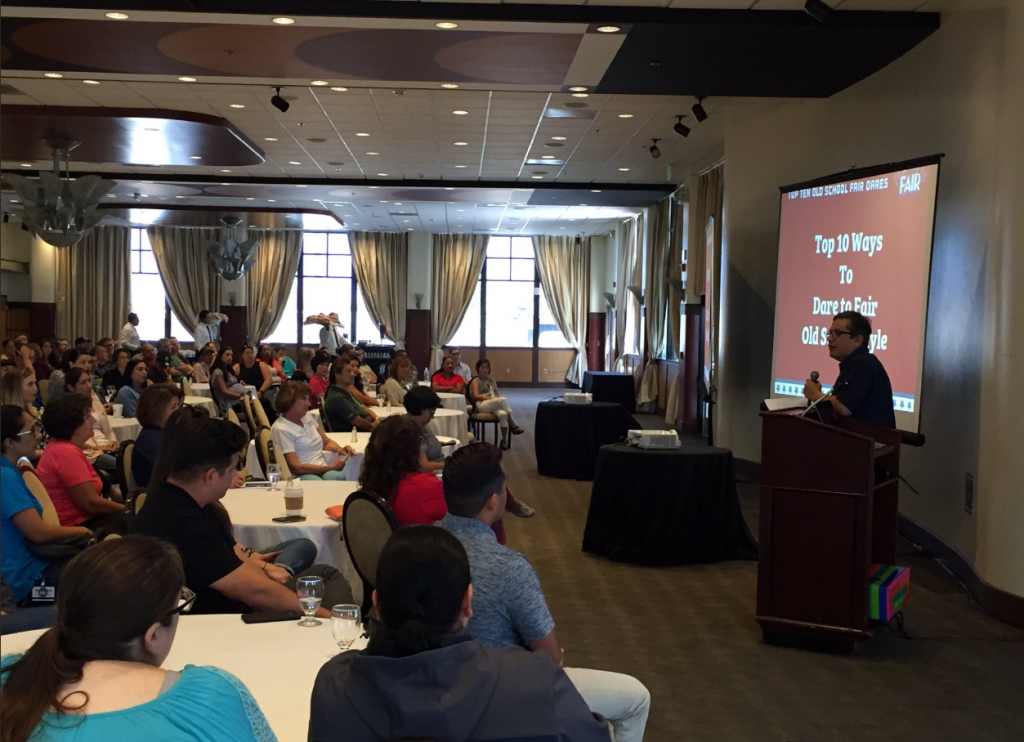 Every year our staff gets together a couple weeks before the Fair opens for a company lunch, and to get excited for September!
Today we got a preview of the new Fair commercial (coming soon!), a look at some of our new exhibits, and a general reminder of what it means to Dare to Fair.
We enjoyed a BBQ of hamburgers, hot dogs, elotes, salad, and fresh fruit, and wrapped things up with some delicious sundaes, served up by none other than our CEO, Miguel Santana and the executive team!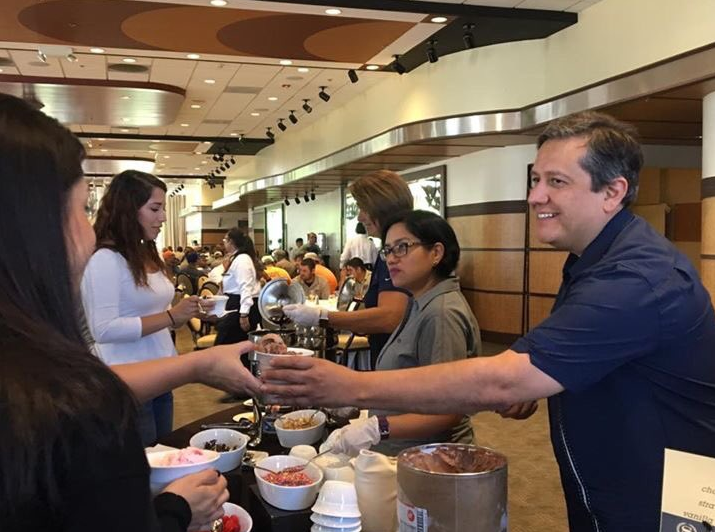 It was a great way to kick the Fair season off. We have a lot of great exhibits, food, music and more planned for you this year. Keep reading our blog for giveaways, Fair updates and a behind-the-scenes look at all things #DaretoFair!