With only a month until fair, our exhibit in the Flower and Garden Pavilion is coming to life with flowers and fantasy. Inspired by Lewis Carol's enchanting novel Alice in Wonderland our exhibit Wonderland: A Floral Fairy Tale will feature huge flower displays and an enchanting journey through the Atrium.
Take a sneak peek at the progress: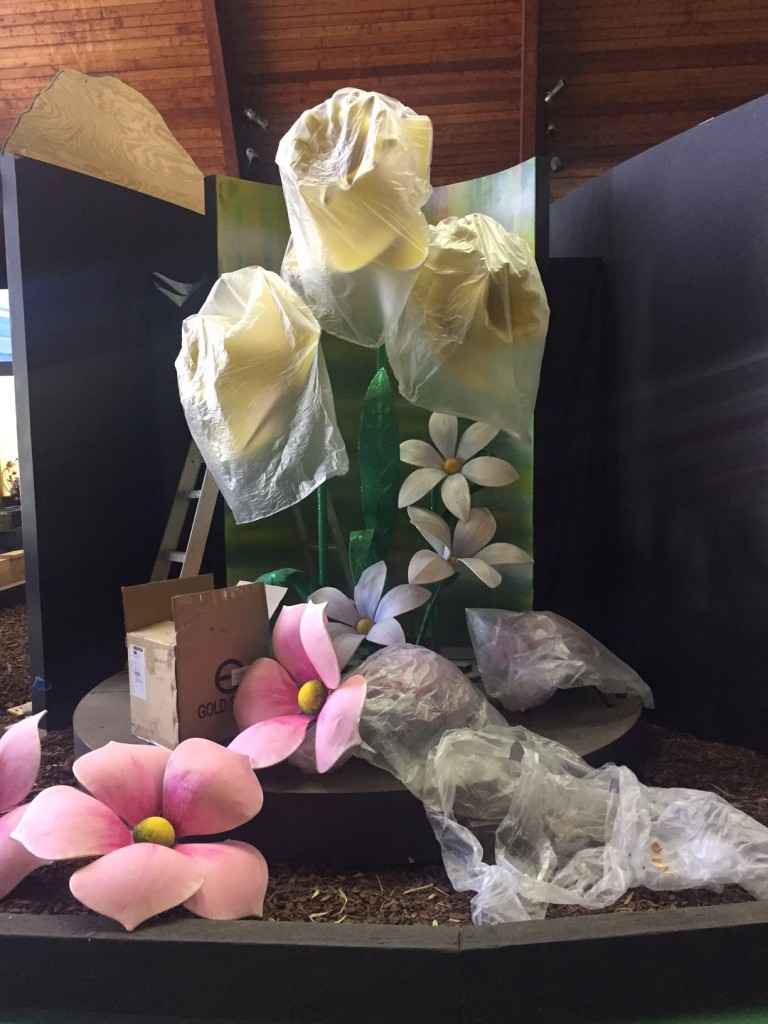 The Looking Glass and Beyond exhibit in the Atrium gives a glimpse of the exciting journey Alice took through Wonderland. Queen's Court will be the home of real flamingos just like the ones the Queen used to play Croquet. And with a short walk to Hedgehog Hangout, everyone's favorite prickly animal will be relaxing next to the Caterpillar Cavern.
But the live animals don't stop there. The Dodo Den will be full of Kestrels, Parrots, Owls and Toucanettes, while guests can find the White Rabbit in his residence when he isn't serving the Queen.


Take a seat at Mad Hatters Tea Party before going to Wonderland Stage to learn how to create topiaries, make a terrarium, pot a flower teacup centerpiece and create a fairy garden.
Make sure to come by the Flower and Garden Pavilion during fair to see all of the majestic animals, smell the beautiful flowers and find all of the hidden Cheshire cats. We can't wait to see you there!