Have you ever wondered where your liver was located? Or what smoker's lung looks like? Or how your muscles perform when you run?
If your answer was yes, then you'll be thrilled to know that these and so many other questions will be answered at the LA County Fair's OUR BODY: The Universe Within exhibit.
This scientific and educational exhibit is comprised of over 200 specimens that have been preserved using a method known as "polymer impregnation," or "plastination." This process preserves tissues right down to the microscopic level.
OUR BODY goes "under the skin," literally as well as figuratively, revealing the complexity of the human body and allowing students an up-close, three-dimensional look at their inner make-up.
As you enter the exhibit, you will have the opportunity to examine the human body as a whole. Continuing throughout the exhibit, you will journey through each of the body's major systems allowing you to see firsthand how they function and relate to other systems.
Rather than using models of the human body, this mind-blowing exhibit uses actual human bodies to provide students and guests alike a look at what normally only doctors and scientists are allowed to see first-hand, making this a once in a lifetime experience.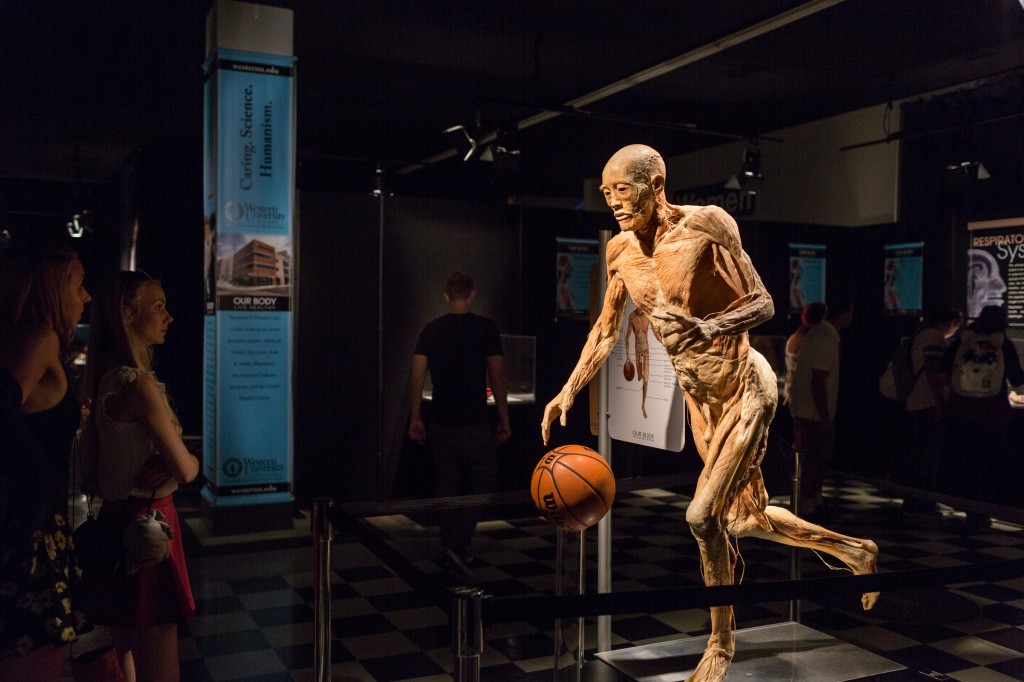 The goal of OUR BODY is for guests of all ages to leave with a deeper understanding of the body's form and function and a stronger appreciation for the uniqueness of each of our individual bodies. Contrasting examples of healthy and diseased organs and specimens are displayed throughout the exhibit with the intended hope for Fair visitors to make healthier lifestyle choices, if not already in the practice of doing so.
The specimens serve as an engaging resource that vibrantly illustrates how far mankind has come since the first anatomical sketches were drawn in the 2nd century A.D.
Educational guides providing guests with background information on the polymer impregnation process, activities to participate in before, during and after your visit, as well as important questions and answers about the exhibition will be available throughout the hall.
This fascinating, artful, and educational display is located under the Grandstand and is appropriate for all ages. Guests ages 6+ can purchase tickets online for $5. Visit www.lacountyfair.com, for more information.