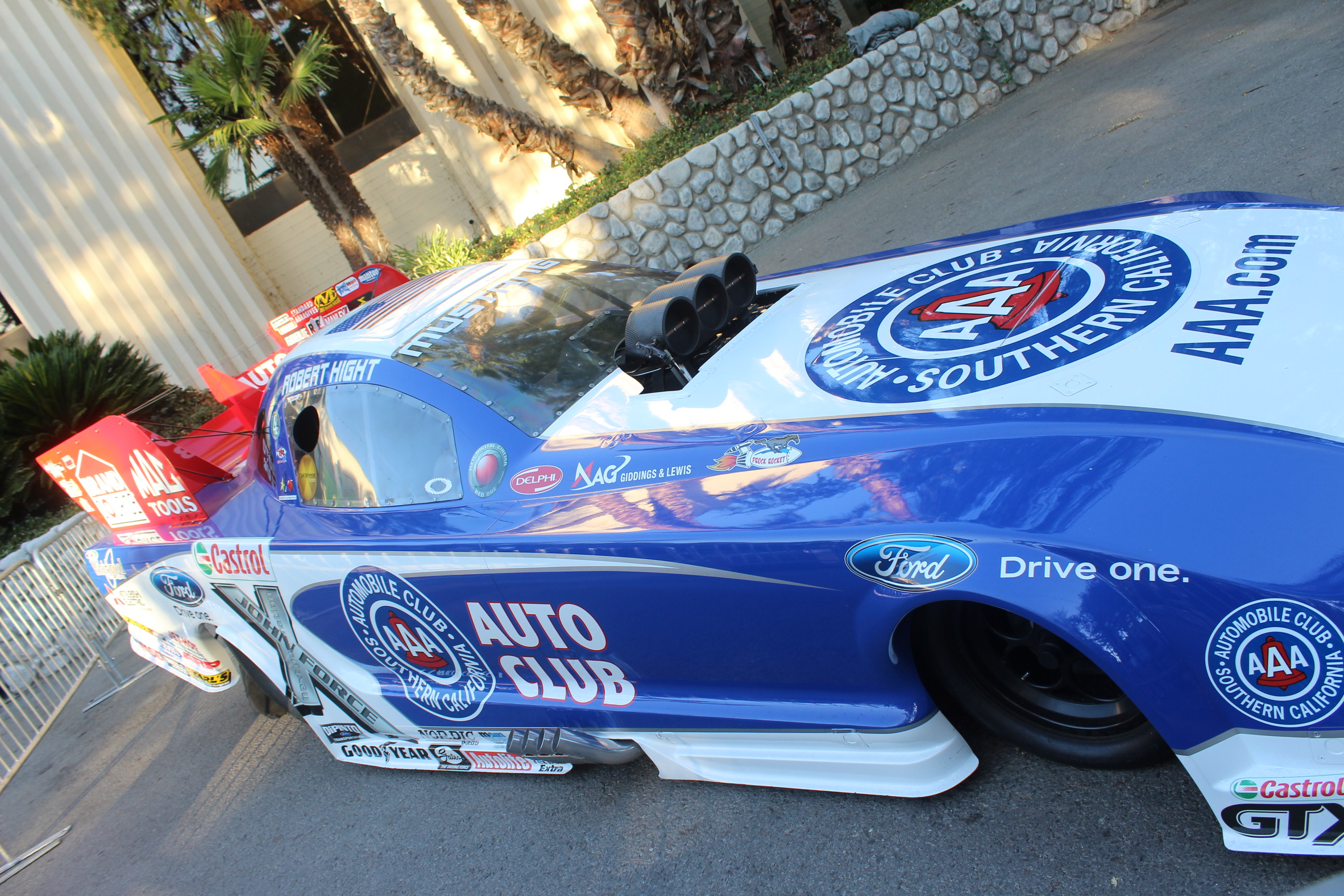 Can you hear that rumble?
It's coming from Thunder Alley, sponsored by the NHRA Motorsports Museum, and back by popular demand!
If you love anything fuel injected, engine exposed, or are just into gorgeous classic style cars, why are you still reading this?  Owners and former racers bring their babies for you to see and marvel at.
Have a seat in the helicopter on display at the Air Force Flight Museum, and gawk or gaze in wonder at the other machinery and flying marvels they've brought for you to see.  Don't worry….nothing is armed!
Marvel at the dragsters, both the ones for adults, and those made for children!  I have to admit, the thought that 10-year-olds are going up to 85 miles per hour makes me wonder what I've been doing with my life!
Other exhibits include military vehicles, Drag safaris, trucks, and even boats!
Remember, Thunder Alley drives off into the sunset on our last day, September 27th.  Speed (not really!) on down before they're gone!!