Cheers to the 2015 LA County Fair!
After months of waiting for the Fair to arrive, the 2015 LA County Fair has finally begun – and boy did we have a GREAT start!
Since we had to be here to welcome the countless number of stations covering our Opening Day, our day started bright and early – at 3 a.m. to be exact! Despite being here so early in the morning, we had a blast talking about all of the different things people could enjoy at the LA County Fair.
After all of our TV interviews, we walked over to Yellow Gate where dozens of people were waiting for our Ribbon Cutting Ceremony to begin. Some of those present included Supervisor Hilda Solis, Pomona council members, congressional representatives and many of our Board members.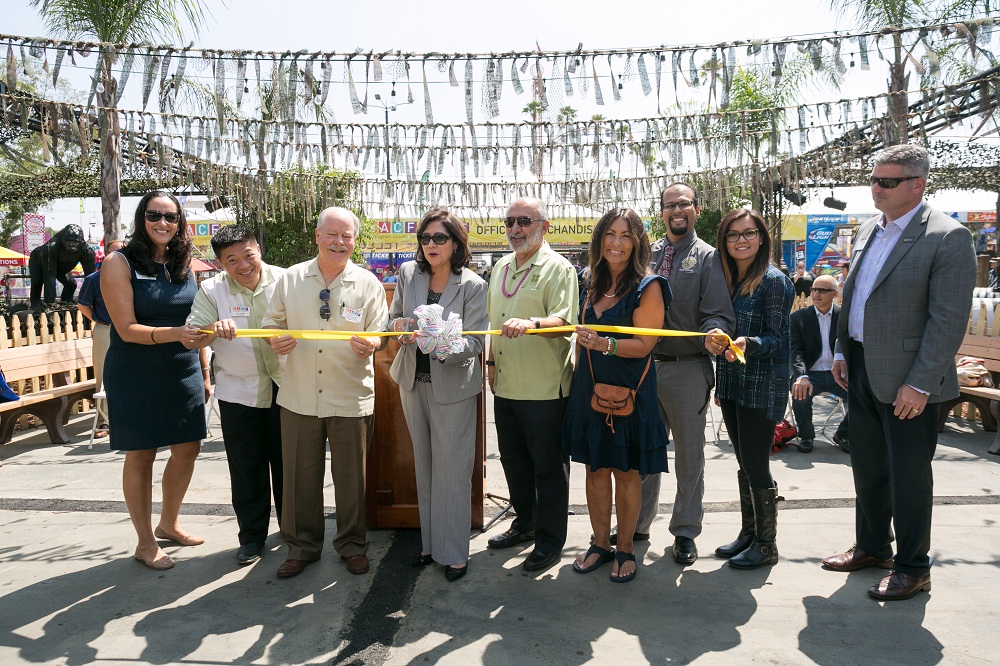 After our ceremony, our day was just filled with shopping, visiting all of our exotic animals at Mojos Crazy and Wild Lagoon, eating, visiting the petting zoo at The Farm and riding bulls (we didn't last more than 30 seconds!).
Our Fair is just getting started, so be sure to follow our Hot Blog On A Stick to learn more about our mind-bending fun!
Also, don't forget to follow us on Facebook, Instagram, Twitter, YouTube and Snapchat to learn more about our promotions, exhibits and contests!
Were you here for Opening Day?
What did you think about this year's Fair?