Is the weather too hot for you? Well, stop what you're doing and come over to LACF's Wine, Beer & Spirits Marketplace and view more than 2,000 international wine, spirits, craft beers, and extra virgin olive oil winners. If that doesn't cool you off, then I don't know what will!
When you stop by the marketplace, go on an adventure and give your palate something new. Tasting new flavors is always a lot more fun when you have someone to discuss things with, so bring your family, significant other, or friends and enroll in one of our many weekend one-hour tasting classes.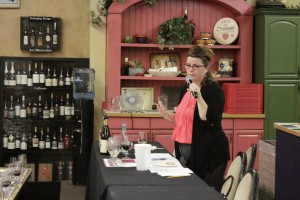 Finding the right wine, beer, or spirit for YOU may be a bit difficult, which is why we are hosting these classes. We want you to have a new favorite drink…something other than your Friday-night-drink!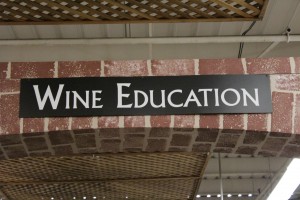 As a general rule of thumb, when you taste a new beverage you should keep track of these 5 things: Aroma, Appearance, Flavor, Mouth Feel, and Overall Impression.
In addition to getting into the habit of smelling and swirling your drink before you take the first sip, you should also learn to combine your drinks with food.
Coincidentally enough, after walking in the sun for hours, I decided to cool down at the marketplace by observing Jason Torres', from BierBuzz, class on Food and Beer AND Shelby Ledgerwood's class on wines and cheeses. Saying these classes were amazingly informative is an understatement. Here are a few things I learned:
For beer, you should know how to cut, complement, and contrast a variety of flavors.
Cutting refers to pairing two extreme flavors and still getting a smooth taste. In other words, one flavor doesn't outshine the other.
Complementing refers to looking for similar aromas and flavors in both the food and the beer. Consistency is the key here!
Contrasting refers to looking for opposing flavors and aromas. Their opposing flavors will balance out in your palate.
In regards to tasting wines, you should always begin with the driest wines and slowly transition to the sweetest. CAUTION: If you do this backwards, the second wine will taste very bitter.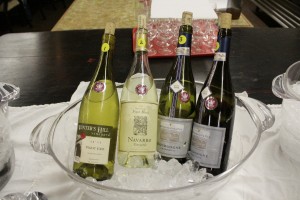 Having this hot weather is your cue to enroll in one of our tasting classes and make the Wine, Beer & Spirits Marketplace one of your top priorities when you come to the Fair.
I hope you enjoy these refreshing and savory drinks as SoCal continues to warm up…Cheers!