This morning commuters got jolted out of the mundane when our resident cowboy Sky Shivers and a few of the LACF farm animals paid a visit to Union Station in downtown Los Angeles.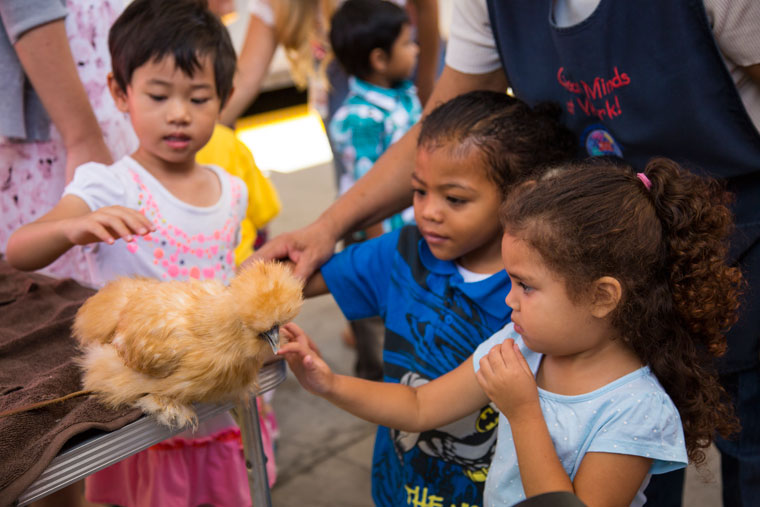 Young Metrolink passengers pet one of LACF's Japanese silky chickens 
Several of our Japanese silky chickens, a French rabbit and lambs made the journey from Union Station to the Fair using Metrolink's route from Union Station all the way to Fairplex station, just like our guests do during the weekend.
Commuters boarding Metrolink along the route were certainly in for a surprise when they rode into work this morning!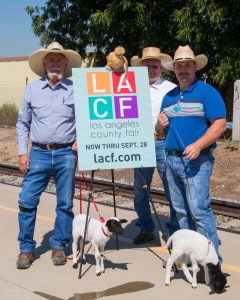 We want to give a special thank you to Sky and his farm crew for taking the time to bring the animals out this morning and to Metrolink for not only allowing our furry and feathery friends ride their trains, but for providing round-trip transportation to and from the Fair all month long.
Not a bad way to kick off a Wednesday morning!
For more information about the Metrolink route to the Fair, visit http://lacf.com.