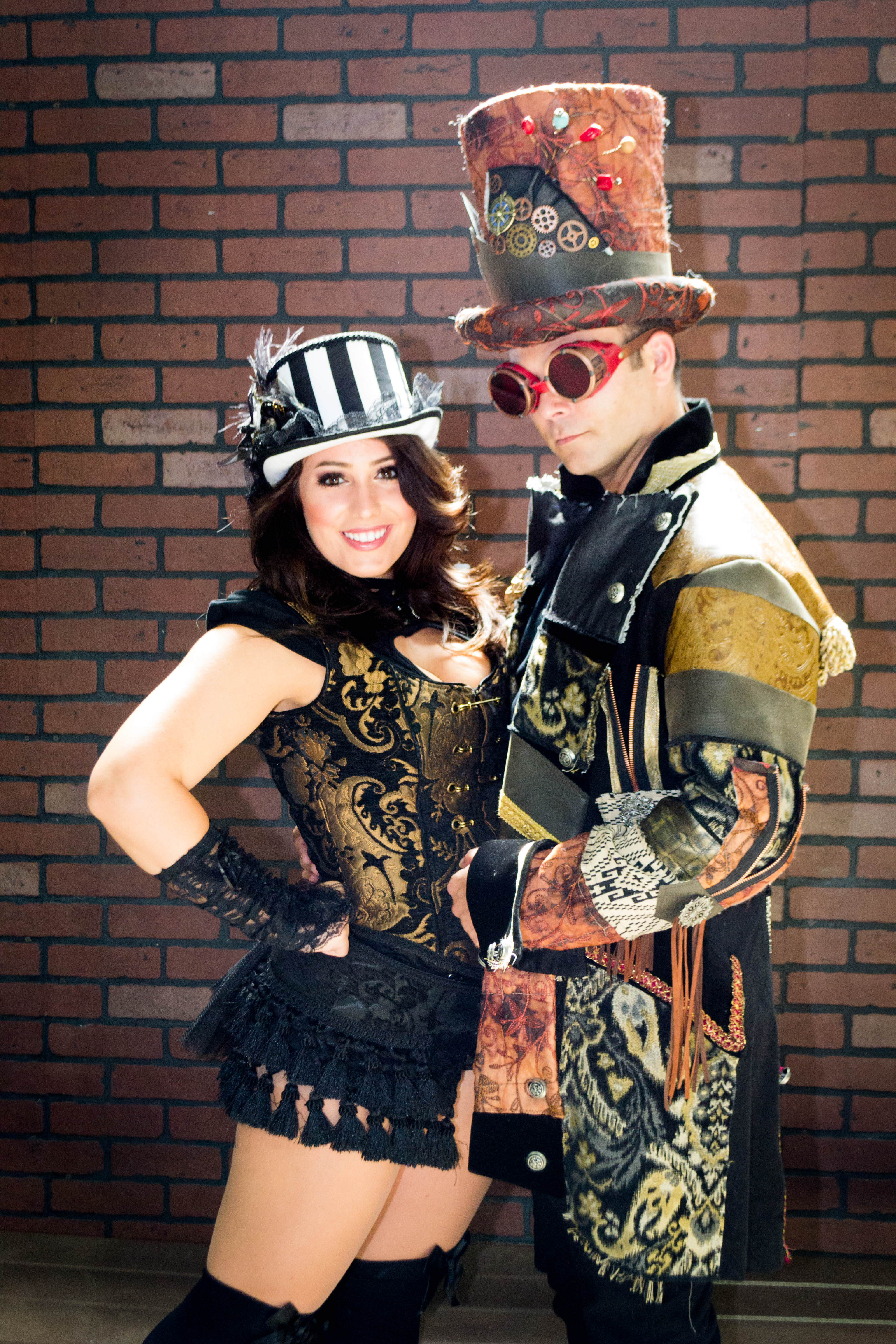 New to the Los Angeles County Fair this year is the Grinding Gears dance club. Enter a world of pulsing lights, bumping music and energy that bounces off the walls. The best part? No bouncers, no admission, all ages.
Our new acts include the antics of Grinding Gears' resident DJ: The Gizmologist and The Steam Punkers.
The Gizmologist gets everyone in the dancing mood, atop his towering DJ booth. He'll be spinning Top 40 and EDM hits all night, every night of the Fair! And if you prefer live music, The Steam Punkers will be taking the stage to play your favorite tunes, alternating sets with the Gizmologist.
We had both acts visit the Grinding Gears hangar last week to check out their new hangout and do a fun photo shoot together. Meet your new nightlife entertainment acts:
The Gizmologist and The Steam Punkers 
Also included in the nightly entertainment at Grinding Gears is the daring iFlip troupe. These stunt artists will be doing jaw-dropping aerial acrobatics and antics all night long. Check out their promo video to see what you have to look forward to:

Whether it's dancing, rocking out or just sitting back and enjoying the show, there's something for everyone in Grinding Gears. Doors open at 6 p.m., the party goes until we close. Can't wait!