The full End of Summer Concert Series has been announced! We are so excited for the variety of acts we have this year, from country to pop to classic rock and even some monster trucks and motocross thrown in the mix!
Who are you most excited to see? 
2014 End of Summer Concert Series Full Line-Up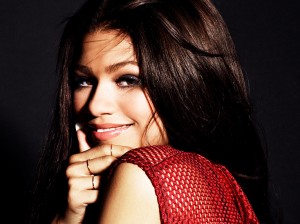 Zendaya with special guest Trevor Jackson & The Three Dudes (Aug. 29)
Zendaya
Multi-talented actress and Hollywood Records Platinum selling artist, Zendaya recently released her self-titled 2013 debut full-length album where she delivers pop with an urban edge. Her first single, "Replay," included in the album was certified platinum for selling one million copies in the U.S. in January.
Trevor Jackson

Trevor Jackson is an actor, known for Let It Shine, 2012; Eureka, 2006; and A Beautiful Soul, 2012. He makes his LACF debut.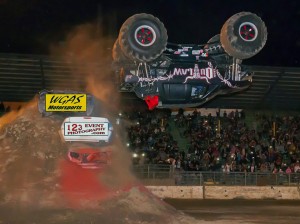 Monster trucks & motocross riders will provide a ton of sizzle that will dazzle the crowd.The tricks and flips include two monster trucks, Iron Outlaw and Time Flys, performing back flips simultaneously.The spectacular feats are capped by some spectacular pyro. Does Zoltan Bathory of heavy metal's Five Finger Death Punch own and drive a monster truck named Knuckle Head debuting here? Check it out.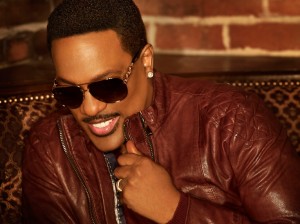 Charlie Wilson (Aug. 31)
The Natural. This simple phrase eloquently captures the essence of Charlie Wilson. That essence is currently commanding center stage with the sparkling ballad "My Love is All I Have" which has already reached No. 1 on the Billboard Urban Adult Contemporary chart. According to Charlie, "The whole world needs inspiration."
David Nail & Easton Corbin feat. special guest Jamie Lynn Spears (Sept. 1)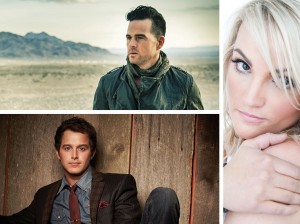 David Nail
From his No. 1 single "Let It Rain" to "Whatever She's Got," and "I'm a Fire" which just sums it all up. David Nail will bring it all during his first appearance at the Los Angeles County Fair. A big welcome to the Grammy-nominated artist.
Easton Corbin
Easton Corbin is the first country male artist in 17 years to have his first two consecutive singles reach No. 1 – "A Little More County Than That" and "Roll With It." He was named 2010 Top New Country Artist by Billboard and we're loving that he's at the LACF.
Jamie Lynn Spears
Her official music debut comes in the form of country ballad "How Could I Want More." Jamie Lynn has appeared on television shows Crossroads and Nickelodeon's All That and most notably starring as the title character of Zoey 101.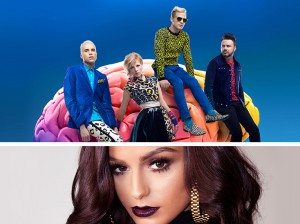 Neon Trees with special guest Cher Lloyd (Sept. 4) 
Neon Trees' new album Pop Psychology went No. 1 on the Billboard Rock Charts. The album is an upbeat collection of sleek, modern alternative pop about finding love in the digital age with songs like "Love In the 21st Century," "Text Me In The Morning," "I Love You, But I Hate Your Friends," and first single "Sleeping With A Friend."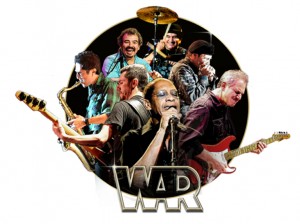 WAR (Sept. 5)

WAR returns to LACF for another summer singing your favorites. "Low Rider," "Cisco Kid," "Why Can't We Be Friends," "The World is a Ghetto," "Slippin into Darkness" and "Spill the Wine" ─ some of the greats from WAR to light up the night at the Los Angeles County Fair.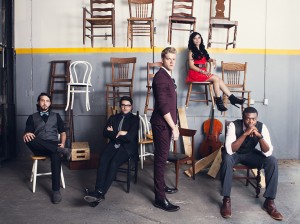 Pentatonix (Sept. 6)

Pentatonix has cultivated a sound and style entirely unique and undeniably infectious. Vocal sensations and winners of season 3 of NBC's 
The Sing-Off
, Pentatonix is taking instrument-free music far beyond anyone's wildest expectations.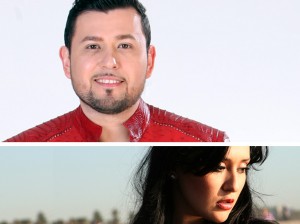 Roberto Tapia & Irene Davi
(Sept. 7)
Roberto Tapia

Get ready for a little Norteño music by Mexican superstar Roberto Tapia, known for hits "Las Edades," "El Niño de la Tuna," "Me Duele" and "Chico Fuentes."
Irene Davi
Singing and performing is her passion and she brings it to the L.A. County Fair for all to enjoy. As a child she was known as "The little Song Bird."  By the age of eight she was already a regular at county fairs, community events and had opened up for the likes of Freddy Fender and Pilar Montenego.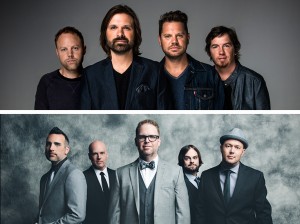 Third Day & MercyMe (Sept. 10) 
Third Day
Third Day's latest album, Miracle, is a testament to the power of music. Faith, passion and rock 'n roll swagger coalesce on the band's 12th album, a simmering brew of potent rock anthems infused with life-affirming lyrics.
MercyMe
MercyMe is an American contemporary Christian band. Their first album Almost There propelled them into the mainstream spotlight with smash hit "I Can Only Imagine." The album went on to sell more than 2 million records in only three years and earned the band an American Music Award nomination.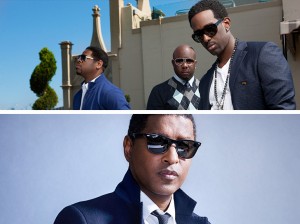 Boyz II Men with Kenny "Babyface" Edmonds & Andy Allo (Sept.11)
Boyz II Men
With its smooth brand of doo-wop/hip-hop, Boyz II Men holds the distinction of being the best-selling R&B group of all time, with an astounding 60 million albums sold.
Boyz II Men marked their 20th anniversary last year and released a landmark album, fittingly titledTwenty.
Kenny 'Babyface' Edmonds
Kenny 'Babyface' Edmonds is a 10-time Grammy winner with 11 solo albums of his own- more than 125 Top-10 R&B and Pop hits, 42 No. 1 R&B hits and 51 Top-10 Pop hits, including 16 No. 1's that have produced single and album sales in excess of more than 500 million units worldwide.
Andy Allo
Andy's new solo album, Superconductor, has people calling her a refreshing songbird with a bright funk soul.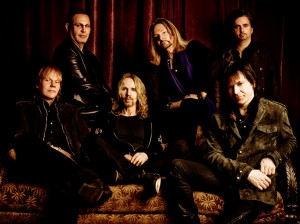 Styx (Sept. 12)

"Come Sail Away," "Renegade," "Blue Collar Man" and "Fooling Yourself," are just a few of the hits immortalized by Styx. Styx continues to conquer the planet, one venue at a time, happily including the Los Angeles County Fair.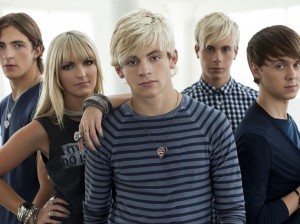 R5 (Sept. 13) 
In 2014 R5 rocketed onto the Billboard Top 200, debuting at No. 24 and hitting No. 2 on the iTunes Pop chart with debut album Louder. 
They've rapidly emerged as an exciting new voice in the world of pop rock.
Jennifer Nettles
Lead vocalist for international super duo Sugarland, Jennifer Nettles has become one of the most popular singer-songwriters in music today.
Brandy Clark
Brandy country music singer-songwriter. Her songs have been recorded by country greats like Miranda Lambert, The Band Perry, Reba McEntire, LeAnn Rimes, Billy Currington, Darius Rucker and Kacey Musgraves.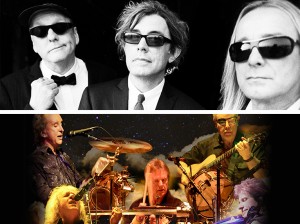 Cheap Trick & Kansas (Sept. 17)

Cheap Trick
Cheap Trick is one of the most covered bands of all time.  With timeless classics like "I Want You to Want Me," "Surrender," and  The Flame," Cheap Trick is a musical institution.
Kansas
Kansas is an American progressive rock band that became popular in the 1970s initially on album-oriented rock charts and later with hit singles such as "Carry on Wayward Son" and "Dust in the Wind."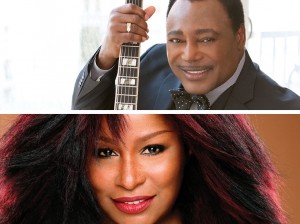 George Benson & Chaka Khan (Sept. 18) 
George Benson
The 10-time Grammy Award winning musician brings his masterful guitar playing along with some of his greatest hits including classics "Give Me The Night," "Lady Love Me (One More Time)," "Turn Your Love Around," "Love X Love," "Never Give Up On a Good Thing" and "In Your Eyes." Enjoy.
Chaka Khan
Chaka Khan is known as one of the best soul music singers/songwriters around, with the rare ability to delve into any genre of music from funk, R&B, pop, rock, jazz, gospel, hip-hop and classical. She has won 10 Grammys and countless other awards.
The Manhattans
The Manhattans bring stellar legacy to the stage. With a list of numerous hits including  all-time hits "Kiss and Say Goodbye" and "Shining  Star," there is no doubt that The Manhattans are here to stay!
The Brothers Johnson featuring George Johnson
George Johnson delivers classic soul and funky R&B with hits like  "Strawberry Letter 23," "Stomp," "Tomorrow" and "I'll Be Good to You." Grab a date, dust off your bell bottoms and get ready to groove to the soulful classics that garnered Grammy Awards and gold & platinum LP's.
Lenny Williams
Lenny sounds better than ever. With mega hits "Cause I Love You" and "So Very Hard To Go," he is able to take the listener to the heart of love with soulful aplomb. No one does it better.
Martina McBride

Martina McBride has sold more than 18 million albums, which have included 20 Top 10 singles and six No. 1's. She's earned more than 15 major music awards, including four wins for Female Vocalist of the Year from the Country Music Association and three wins for Top Female Vocalist from the Academy of Country Music. She also just released a new cookbook titled "Around the Table."
Dustin Lynch

He's been called the new hat in town by 
Rolling Stone
 . His self-titled Broken Bow Records debut hit No. 1 on Billboards' Top Country Albums chart and the lead single, "Cowboys and Angels,' exceeded platinum followed by "She Cranks My Tractor," which became a No. 1 video on GAC's Top 20 Country Countdown and then came "Where It's At." We're glad he's here, enjoy the show.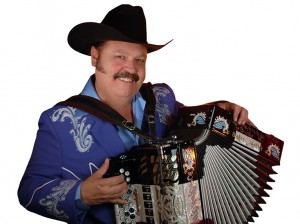 Ramon Ayala y sus Bravos del Norte (Sept. 21) 
He's defined norteño music, making him a superstar on both sides of the El Rio Grande. Ramon has won and has been nominated for several Grammy awards. In 2001 Ramon was awarded an American Grammy award for the album 
En Vivo…El Hombre Y Su Musica 
in addition to two Latin Grammy's for the albums 
Quemame Los Ojos
 and 
El Numero Cien.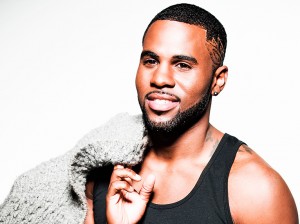 Jason Derulo & special guest Luke Christopher
 (Sept. 24) 
With 30 million singles sold worldwide, more than 1 billion views on YouTube; five Top 5 U.S. radio singles in the Top 40 format; cumulative U.S.radio audience of more than 12.5 billion; 17 million social media fans and followers; and his latest hit "Wiggle." Think you know Jason Derulo?
Monster Truck Mayhem (Sept. 25)
Multiple monster-themed monster trucks joined by grounds-effects pyros will provide sizzle and dazzle to the night's entertainment.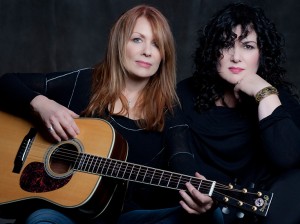 Heart (Sept. 26)
The world took notice when Heart stormed the charts in the '70s with hits "Crazy on You," "Magic Man," "Barracuda" and "Straight On." Heart is in the Rock 'n Roll Hall of Fame, have their own star on the Hollywood Walk of Fame and tonight are the undisputed stars of the Los Angeles County Fair.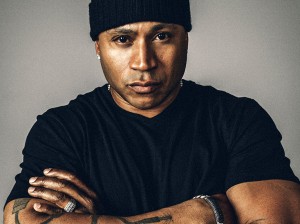 LL Cool J feat. DJ Z-trip with special guest Salt-N-Pepa (Sept. 27)
LL Cool J
LL Cool J fell in love with hip-hop music when he was 9 and is regarded as one of the most successful rap artists of all time. He always wears a hat and wears one of his pant legs roll up and LL Cool J stands for "Ladies Love Cool James."  He also has a successful acting career,
DJ Z-Trip
Appearing with LL Cool J and considered one of the best live performance DJs in history by both fans and peers. Fans voted him "America"s Best DJ" in 2009, beating out more than 100 other DJ's.
Salt-N-Pepa
They were the first all-female rap crew and amassed a string of hits including "Push It," "Shake Your Thang,"" Shoop," and "Whatta Man" and Grammy winner "None of Your Business." You'll have a great time at this concert.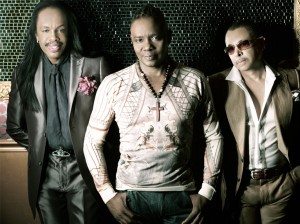 Earth, Wind & Fire (Sept. 28) 
Earth, Wind & Fire has earned eight Grammy Awards, four American Music Awards, eight double platinum/Top 10 Pop albums, eight No. 1 R&B singles, a star on the Hollywood Walk of Fame, induction in the Hall of Fame with hits like "Shining Star," "September," and "Let's Groove" that will light up the night.