Today marks the official return of Hostess Twinkies to the shelves of grocery stores throughout America. Fans young and old can once more dig their teeth into the vanilla cake and whipped cream concoction to their heart's content.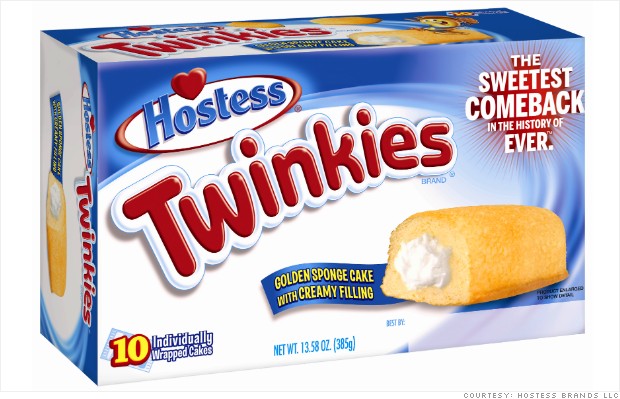 Photo taken from Hostess Brands LLC
Even better, the new Twinkies weigh less and have fewer calories. Eat up!