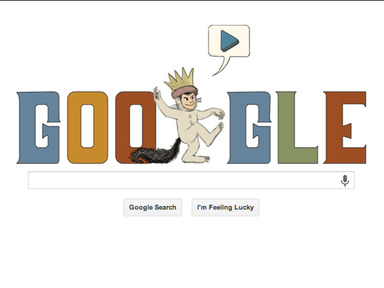 One of my favorite Google Doodle's to date! Visit the Google homepage and press the "play" button to relive the beloved childhood story of Max as he ventures into Where The Wild Things Are.
We would like to wish the late Maurice Sendak a very happy birthday today and look forward to bringing Where The Wild Things Are back to the L.A. County Fair at America's Kids — A Living Library of Fun. This year's exhibit celebrates the 50th anniversary of the book.
We feel honored to be able to take part in the festivities of one of the most popular storybooks of our time, written by a very talented author.