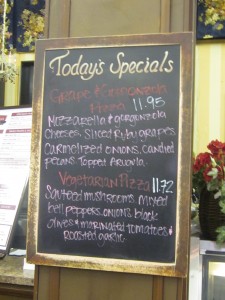 Did you know that the Wine & Spirits Marketplace has much more than wine and spirits? Of course you can get award-winning beers and wine there, but there's also so much more. Not only do we host the Los Angeles International Wine & Spirits Competition, but we also host the Los Angeles International Extra Virgin Olive Oil Competition. So, it's only fitting that you can also sample the "fruits" of this competition in the Marketplace, as well.
And what goes great with wine and olive oil? Some Italian food, of course. Eddie's Cucina is our Cellar Café, serving up fantastic gourmet pizza, pasta and paninis. And if you remember our Wine Wednesday post a while back, it is also where you can some of the best meatballs around.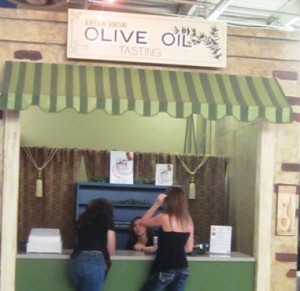 For dessert you can turnaround from Eddie's and you will see the Dr. Bob's Ice Cream stand in the Marketplace. We've already mentioned that this is one of the Fair's must-do desserts… so, now's as good of a time as any!
You will need to wash that food down with something. May we suggest coffee or tea from the Groundwork Coffee Tea Community? It's organic, fair trade and kosher… oh, and also delicious!
If you are wondering what to do on the last day of the Fair, make sure to check out all the Marketplace has to offer. It will all also be here next year, just in case you miss it.