Nancy Bates has explored the ocean, played with dragons and lived in the jungle. And this year, she'll be playing scientist. What kind of job allows her to travel to such fanciful heights? Well, she's been the America's Kids coordinator for the past four years.
Combining elements of an educational exhibit space with themed and traditional competitions, America's Kids allows students to stretch their imagination, learn a lot and show off skills and knowledge that they wouldn't necessarily get to showcase in the classroom.
This year's theme, Surrounded by Science, explores the mechanical, practical and scientific elements behind everyday activities like cooking. Kids then can use these concepts to inspire their creations for themed contests, such as Build Your Own Insect.
"I try to pick themes that aren't necessarily covered in the school curriculum," Nancy said. "Especially with cutbacks, kids aren't necessarily learning about stuff that's different."
And even though science is a staple in elementary education, kids can explore these broad concepts in a completely unconventional way by entering all the cool contests Nancy dreams up.
Nancy is particularly excited for Elemental Fashion Fun, in which kids design outfits inspired by elements from the periodic table for Barbie dolls, as well as the Scientific Character Competition, which encourages students to sew their own famous scientists.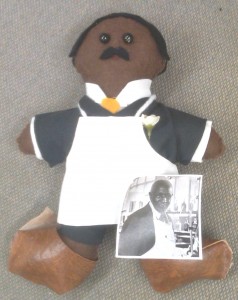 Here's George Washington Carver, courtesy of Nancy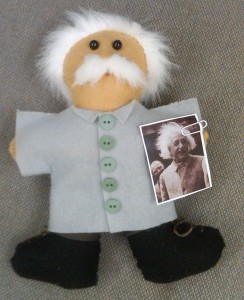 And Albert Einstein…..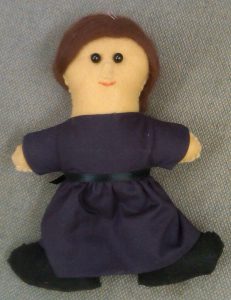 And even Marie Curie!
When asked how she comes up with these contests, Nancy smiled. "Most of them just come to me, but a lot of these ideas come from my family!"
Each contest has a creative element, and each category is judged by qualified professionals, like teachers, published authors and scientists. Nancy even inputs each entry manually into the system to be judged. This year, she expects 6,000 entries from local school children.
Every winning entry will then be on display next to the educational, hands-on exhibits.
"I'm out there using power tools and paint just as much as my staff," Nancy beamed as she described her role.
"But mostly, I just get so excited to see what the kids bring in."
For more information on America's Kids, click here.