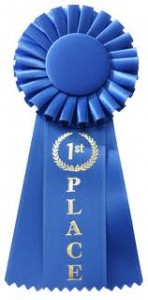 Hey howdy hey my L.A. County Fair peeps – been awhile, I know! The good thing about that is I now have a few new words to add to my lexicon of Fair exclamations like "winning!" and "tigerblood!", although I may change that to "Thummerblood!" OK, maybe not. Anyway, we are getting ready for the 2011 Fair (Sept. 3 – Oct. 2)and first up that means our contests and competitions are open and ready to accept your amazing entries! Winning! (Dang, can't stop saying that!).
Whether you are a cook, crafter, quilter, collector, artist or ceramicist – we have a contest for you. There are different entry deadlines for each department, so make sure you check out the rules and regulations on lacountyfair.com.
America's Kids, for our younger participants and families, is themed Surrounded by Science and features a number of c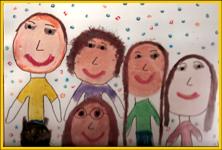 ontests encompassing science. Some of the competitions include Build a Molecule and Design an Insect. Don't miss the culinary contests and agriculture and harvest fun. Family contests include family portrait painting and talent show. One year two sisters sang "Popular" from Wicked and it was truly…wicked! There's the silly sock amoeba sewing contest and even a video production contest for all those future Spielbergs and Apatows.

In Culinary Styles we have all your faves – best pie, best chocolate chip cookie, cupcakes – so be sure to check out the website for a list of all the cooking/baking/preserves categories.
In Tapestry, enter a decorated Christmas tree or a scrapbook page. Tapestry also hosts the photography contest, so get your Annie Liebovitz on and start snapping.
Remember: different contests/competitions have different deadlines. So, hurry up! Enter already! Betcha' my blue ribbon's bigger than yours!
Keep checking back for more news on the 2011 L.A. County Fair.