Think there were enough "ends" in that headline?
But really, it all ends this weekend to close an amazing 19 nights of music during the End of Summer Concert Series.
A limited number of free general admission concert tickets is available the day of each concert, so don't miss out on these chart-toppers.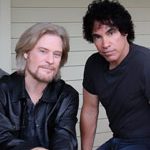 Tomorrow night, Hall & Oates take the stage to perform such mega-sellers as "Rich Girl," "Kiss On My List," "Maneater," "Private Eyes," "I Can't Go For That (No Can Do)," "Sara Smile," "She's Gone" and "One On One." H&O were just named to VH1's 100 Artists of All Time list, at 99 just ahead of Alicia Keyes. Tickets range from $19.50 to $100.
Saturday night rocks hard with Bad Company led by legendary frontman Paul Rodgers teamed with original band mates Mick Ralphs and Simon Kirke. Their hits are legendary: "Feel Like Makin' Love," "Bad Company," "Rock n Roll Fantasy" – can't you just hear yourself humming along right now? Tickets are $25 to $125.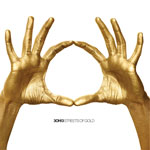 The grand finale Sunday belongs to 3OH!3 and OK Go. 30OH!3's Sean Foreman and Nathaniel "Nat" Motte say that making their loud, distorted, electronic-pop music is not about the trophies and notoriety.  No, forming 3OH!3 (named after the duo's area code in Boulder, Colorado) was always about something larger than themselves.  It was and remains about being FUN! So much fun that their song with Ke$ha "My First Kiss" jumped to number 2 on the iTunes charts within hours of its release.
OK Go's videos, especially those treadmills for the Grammy-winning "Here It Goes Again," have made the band a YouTube sensation ("Here It Goes Again" has had almost 48 million views!). What makes OK Go great is that they write and perform great songs. "Of the Blue Colour of the Sky" is their adventurously, emphatically musical latest release. Ready, set, OK Go. Sunday's concert tickets range from $19.50-$100.