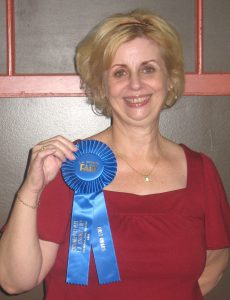 These certainly weren't your grandmother's Hershey-variety chocolate chip cookies. Competitors in the Blue Ribbon Chocolate Chip Cookie & Brownie competition held Sept. 18 used plenty of exotic ingredients in their winning recipes.
Take for example, First-Place winner Marina Castle's Decadence Chocolate Chip Cookies. The North Hollywood resident and Culinary Styles competitor since 1985 added mocha cappuccino mix, instant chocolate pudding mix, chopped malted milk balls to up the decadence quotient 10-fold.
Second-Place winner Monine Zerby of West Covina added dried pineapple and chopped roasted, salted macadamia nuts to her aptly named Tropical Chip Cookies.
Cathy Hagerty-Clemens of Fullerton placed Third with Mouth-Warming Chocolate Chip Cookies that got their heat from a ¼ teaspoon of cayenne pepper. Instant coffee granules and bittersweet chocolate chips added distinct flavors.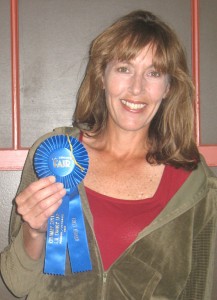 Hagerty-Clemens added another win – First Place for her Dark Chocolate Caramel Cashew Brownie – a recipe that included 40 caramels and chopped cashews for the topping.
Castle won another ribbon, Second Place, for her Raspberry-Almond Brownie Cups that were served a la cupcakes in wrappers.
Caramel starred again in Kelly Hagerty-Clemens' Sweet Chloe's Favorite Ooie Gooie Caramel Pecan Brownies that earned the Lake Havasu City, Ariz., resident Third Place.