Celebrate Asian Culture Day on Sept. 26 brings together the hottest entertainment acts with more traditional performers for an afternoon of music, dance and acrobatics.
The Chinatown Kung Fu & Lion Dance Troupe start the day with a traditional lion dance parade at 1 p.m. down Broadway while The Stars of the Peking Acrobats® perform on the Building 4 Stage (they'll perform again at 3:30 and 6:30 p.m.).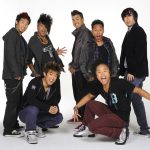 Quest Crew, winners of MTV's America's Best Dance Crew Season 3, bring their innovative choreography and high-flying, eye-popping tricks to the Building 4 Stage at 1:45 and 4:15 p.m., followed by meet-and-greets with fans after their last performance. Three of Quest Crew's dancers were finalists on Fox's So You Think You Can Dance, and Quest Crew has performed on American Idol's Idol Gives Back, as well as various films and music videos. This is their only live California appearance in 2010 due to their international schedule.
The Chinatown Kung Fu & Lion Dance Troupe performs at 2:20 and 4:50 p.m. The troupe is a multi-generational, multi-ethnic, grassroots organization based in Chinatown Los Angeles, practicing lion dance and kung fu based on Southern Shaolin freedom-fighting traditions.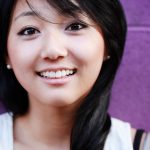 At 2:55 p.m., pop singer/songwriter
Clara
,
winner of this summer's Kollaboration 10, the world's biggest Asian-American talent competition, takes the stage to perform her original music that has been described as a synergy of folk/pop/rock. Her first album,
Art In My Heart
, is due for release Sept. 24.
Dawen
,
Grand Prize Winner of Kollaboration 10 Acoustic, performs at 5:25 p.m. Wong's unique blending of R&B, funk and jazz offers a unique voice that MTV's Iggy calls "an eclectically soulful style." His smooth baritone and sensual falsetto recall the vocal stylings of Maxwell and Sade to the delight of audiences.
Violinist
Jason Yang
, winner of the 2010 Verizon Audience Choice Award at Kollaboration, will perform at 5:55 p.m. Yang is one of today's most popular sensations on the electric violin circuit in the United States and abroad. He is known for his quirky sense of style and his talent on both acoustic and electric violin and on the piano.
The L.A. County Fair would like you to enjoy this day at up to a 50 percent savings by visiting lacountyfair.com and purchasing online tickets using promo code: asianculture.