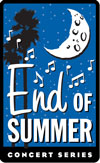 The End of Summer Concert Series lineup has been announced! And it is a good one! We are going to have classic rock, southern rock, country, disco soul and lots of wild entertainment. Tickets go on sale Monday at 10 a.m. Without further ado, the lineup for 2009:
• Saturday, Sept. 5 – Al Green & very special guest star The Spinners
• Sunday, Sept. 6 – Blake Shelton & Miranda Lambert
• Monday, Sept. 7 – Jaguares
• Thursday, Sept. 10 – Monster Truck Madness, presented by AT&T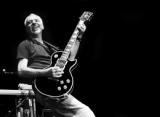 • Friday, Sept. 11 – Peter Frampton & Kansas
• Saturday, Sept. 12 – Good Charlotte
• Sunday, Sept. 13 – Lynyrd Skynyrd
• Thursday, Sept. 17 – Creedence Clearwater Revisited
• Friday, Sept. 18 – WAR & Average White Band
• Saturday, Sept. 19 – LeAnn Rimes
• Sunday, Sept. 20 – MARIACHI USA® Fiesta, presented by Univision and Morongo Casino, Resort & Spa
• Thursday, Sept. 24 – TBA
• Friday, Sept. 25 – Donna Summer
• Saturday, Sept. 26 – Ciara
• Sunday, Sept. 27 – The Beach Boys
• Thursday, Oct. 1 – Demolition Derby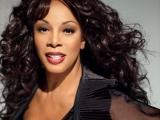 • Friday, Oct. 2 – Charlie Wilson & the Gap Band, The Brothers Johnson
• Saturday, Oct. 3 – World Championships of Freestyle Motocross, presented by ASA Entertainment
• Sunday, Oct. 4 – Shinedown, Puddle of Mudd, Saliva
Reserved seating is available from $18.50 to $35, box seats from $22 to $50 and stageside seating from $75 to $150. General admission seating is free with Fair admission. Tickets may be purchased at the Fairplex credentials office, 1101 W. McKinley Ave., Pomona, at Ticketmaster locations and online at www.lacountyfair.com and www.ticketmaster.com.
Pretty cool, huh? I saw Peter Frampton here a couple years ago and, wow, amazing. The hair is gone but he is a fantastic musician, great guitar player. Saw Berlin last year – big wow! Terri Nunn is way amazing. Lots of variety on our lineup, something from everyone. Rock on!