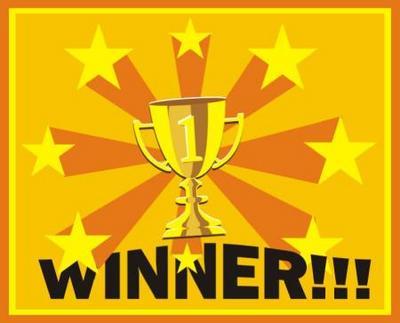 Alright Hot Blog on a Stick fans – the time has come. It's contest time. I know thousands of you are faithful readers of the Fair-ey Blogster and fans of the L.A. County Fair, and I love you all. But just a few tend to send comments. I want to hear from you! So, to encourage a more engaging correspondence online, I am startin' up the contests! Basically it is read my Blog, win a prize! (What? No! This isn't a bribe to get more readers! Sheesh, such pessimists. I am doing this out of the goodness of my heart. And if I happen to get more readers because some people want to win some free stuff, well, fine. Did you know Stephen King stood at a busy intersection giving away his first novel to anyone who passed by? Well, he did! J.K. Rowling did the same at Starbucks with that first Harry Potter.)
Now, of course, not everyone can win (Fair/Fairplex employees are not eligible to win but I still love you, especially you Blondie). Periodically I will pose a question or quiz here in the Blog; the first to e-mail me the correct answer at contests@fairplex.com will receive a prize. And my bag of goodies is filled with fun stuff, including sweatshirts, tees, stuffed animals and eco-friendly items.
So, question No. 1: What are the names of the Fair's four mascots and what types of animals are they?
If you know the answer, e-mail the Fair-ey Blogster at contests@fairplex.com. Besides the correct answer, leave your address so I can mail you your prize! I'll post the names of the winners right here.
Today's prize is this cool brown pull-over hoodie with the L.A County Fair design, modeled by the runway-ready Blondie: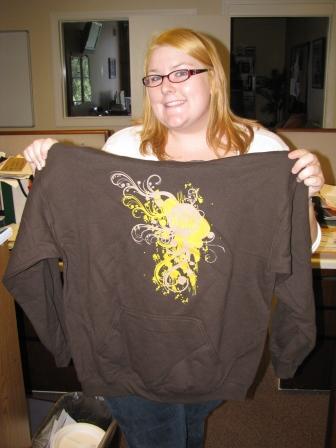 So, hurry up! Answer the question! Keep reading my Blog for more great Fair inside info and the chance to win more spoils!