Community partnerships are a staple of the LA County Fair. Today we had the honor of handing over an $8,065 check to the American Red Cross San Gabriel Pomona Valley Chapter.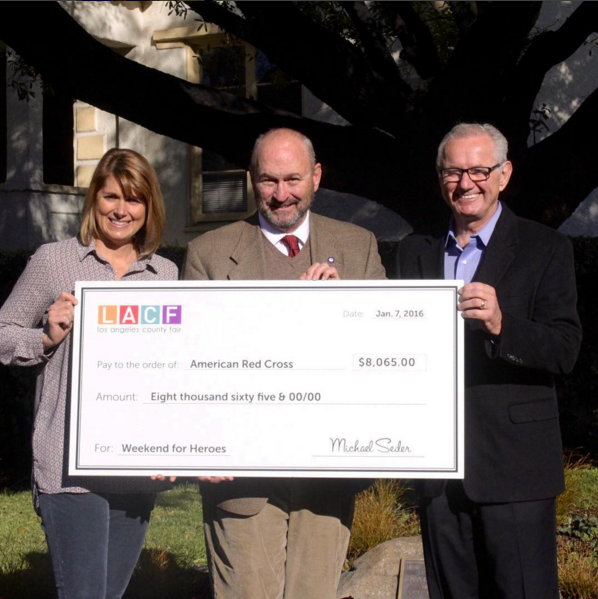 Each year the Fair hosts Week for Heroes, where a portion of all law enforcement and military personnel ticket admissions goes towards a local charity. This year we chose the American Red Cross and we are glad to have them as community partners. 
Thank you to all of our guests who contributed towards making this donation possible!