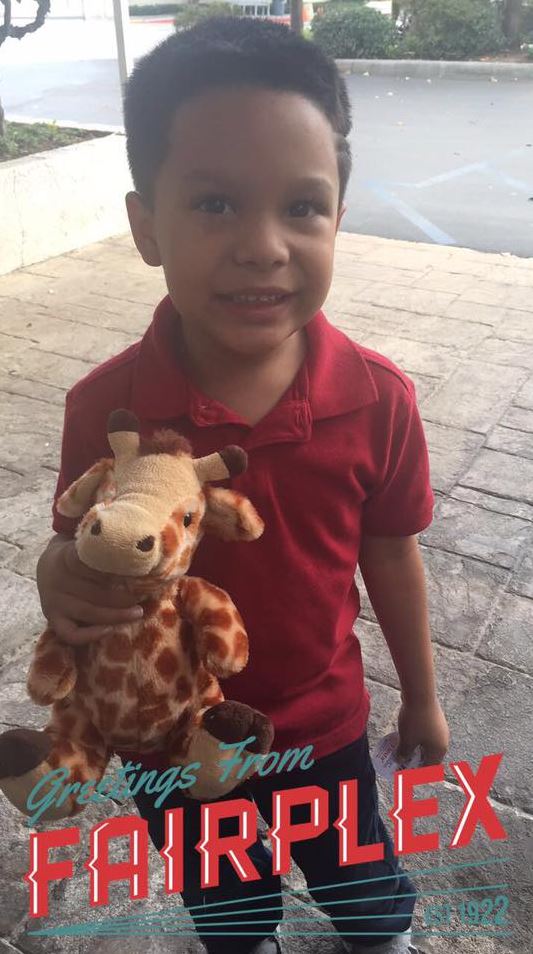 We love our Fair fans! 5-year-old Phoenix was an avid Fair-goer this year, along with his mom Katie.
Phoenix, who was diagnosed with Autism Spectrum Disorder, couldn't believe the Fair was closed after September.
After several weeks of asking his mom to go to the Fair, Katie did an awesome thing: she called us up and asked if there was anything we could do.
While we couldn't bring the Fair back, our PR coordinator, Sharon did the next best thing: she set up a visit for Katie and Phoenix to check out our now-empty Fairgrounds.
Sharon walked the little family around, pointing out where the rides, animals and attractions used to be (and will return to in September 2017), and even gave Phoenix a little Stanley the Giraffe stuffed animal!
Phoenix enjoyed this behind-the-scenes tour, and we loved getting to know these two wonderful Fair guests. Thank you Katie for taking the time to share your story with us, and to both you and Phoenix for being such great Fair fans!
See you all in September

by