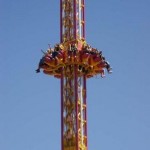 Can you believe it? We're just 63 days away from the 90th anniversary of the L.A. County Fair. One, it feels like just yesterday I was telling you about last year's Fair. Two, the Fair is celebrating 90 years! That's huge. I'm…well, I'm overwhelmed by all this. If the Fair looks this fantastic at 90, I'm hopeful for my future. I can just see it. "Why, Fair-ey Blogster, you don't look a day over 75!" "Yes, and I'm actually 103. It's all those hot dogs on a stick I enjoyed at the L.A. County Fair."
Seriously, with only 63 days to go, it isn't too early to plan your visit. We open on Friday, Aug. 31 – the earliest opening date ever for the Fair. We just couldn't wait until September to see you! Opening weekend, Labor Day weekend, we have a ton of great savings and promotions. Visit our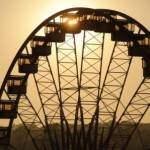 promotions page at lacountyfair.com for more details but I'll tell you there is $1 admission for the first three hours of each of the four days (Aug. 31-Sept. 3; 3-6 p.m. on Friday, 10 a.m.-1 p.m. Saturday-Monday). There are soft drink and carnival ride savings, too. Check the website for details.
If you haven't heard, we have a season pass that includes parking! We had a ton of people ask for the parking addition, so I think this will be very popular. You can still the admission pass without parking if you'd like.
There are a ton of special event days, including pre-Fair blood drives where donors receive a free ticket to the fair, so make sure you check out the entire calendar. I'll be posting more about blood drives soon.
Ok, so start marking your calendars with me. You can almost x out today already!
by