As the saying goes, "Meet me at The Clock Tower!" Two words For today's neighborhood highlight, we are diving into the exciting things happening over at Clock Tower Plaza during the 2022 LA County Fair.
Located near Downtown Fairplex and The Hill, this neighborhood is home to the Clock Tower Plaza Stage, the famous Clock Tower, and, this year, we are introducing Big Chicken at Avalon!
Big Chicken is the star-powered, fast-casual chicken restaurant franchise founded by basketball Hall of Famer and celebrated entrepreneur Shaquille O'Neal. With taste at the forefront, Big Chicken delivers a menu that fuses home-cooked childhood favorites with bold new flavors. From crispy chicken sandwiches to mac and cheese with a Cheez-It crust – they have it all!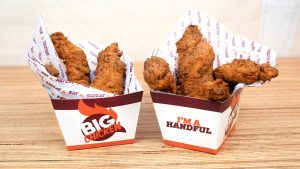 Also, don't forget to stop by Hot Dog on a Stick (located next to the Clock Tower) for a bit of nostalgia as staff in historic uniforms serve you with a smile.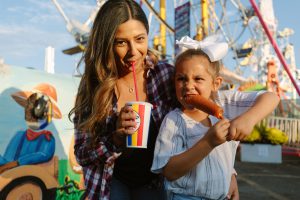 Be sure to check out Big Chicken during the entirety of the 2022 LA County Fair (May 5-30) and try out the BIG FLAVOR. BIG FOOD. BIG FUN. for yourself!