We are back with another LA County Fair neighborhood highlight! Today, we are featuring The Downtown Fairplex Neighborhood.
Located between Red Gate, The Grandstand and The Clocktower Plaza, this neighborhood is home to four Expo Halls filled with shopping opportunities, a Haunt Exhibit, eSports Gaming World, Handmade LA, the Millard Sheets Art Center, the NHRA Motorsports Museum, Plaza de las Americas, The Culture of the Low & Slow and more.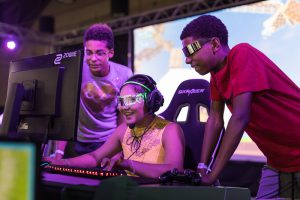 The Downtown Fairplex Neighborhood is THE place to be for every shopping (or even window shopping) lover. From exploring unique exhibits to watching some live music at the Plaza Stage, Downtown Fairplex truly has it all.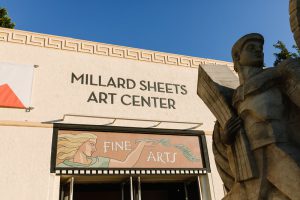 This year the Millard Sheets Art Center will be brining you a look at the past 100 years of the LA County Fair through art. The MSAC patio will feature Pomona's first Poet Laureate, David 'Judah' Oliver, with LionLike MindState hosting poetry readings and slams each weekend.
Let us know what your favorite Downtown Fairplex activity is! See you May 5-30, 2022!