The 2022 LA County Fair is just 48 days away! To get the excitement going, we are highlighting each of our LA County Fair neighborhoods throughout the coming weeks. To start, we are featuring The Farm & Gardens Neighborhood!
Located near Blue Gate and The Grandstand, this neighborhood is home to the Big Red Barn, Heritage Mission, Kickin' Country Stage, Petting Zoo, The Gardens, and last but not least – Thummer, Daisy and Lily's Ranch.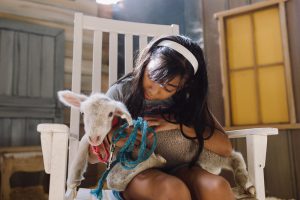 The Farm & Gardens Neighborhood is every animal lover's favorite spot at the LA County Fair. Whether you are looking to get a close look at some farm animals or you just want to take a stroll through the gardens, this outdoor area is not one to miss.
This year, we are partnering with fellow Pomona institution Cal Poly Pomona. They will be bringing agriculture education to guests through demonstrations, discussions and hands-on activities. Other organizations joining us in The Farm include the UC Master Gardener program, L.A. County Beekeepers Association, FFA and 4-H. 
Be sure to follow us on Facebook and Instagram (@lacountyfair) to enter future ticket giveaways! See you May 5-30, 2022!