The Millard Sheets Art Center is home to one of the most visually quirky exhibitions at the Fair: Alt 66.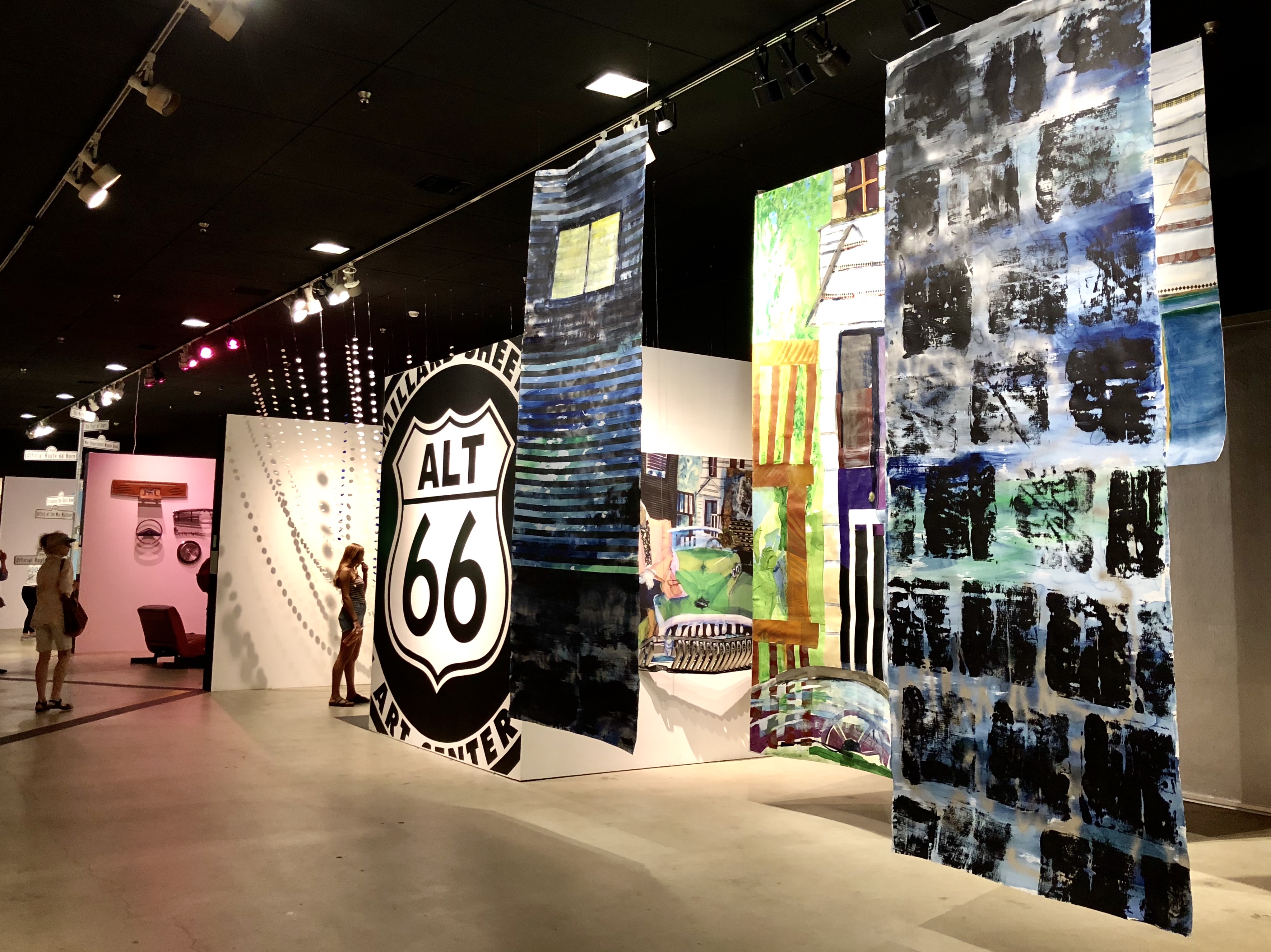 Like many of our exhibits, Alt 66 was inspired by our "Get Your Kicks" theme. The gallery winds and curves through pop culture, landmarks and those iconic roadside diners. It also takes us deeper, expanding on the impact Route 66 had on travelers of ethnic minorities in the twentieth century.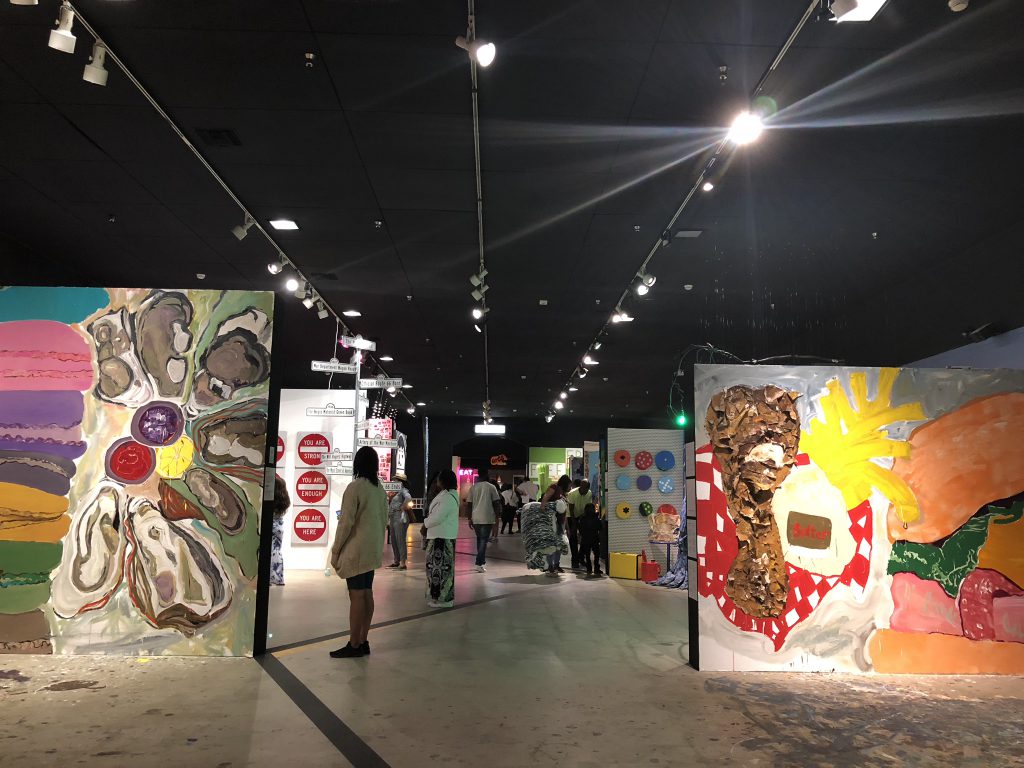 Through 14 eye-catching art installations Alt 66 introduces us to diverse perspectives of The Mother Road.
From folklore to car culture, roadside art to handmade goods, national parks to mom & pop stands, Alt 66 invites us to step outside of our own perceptions to take a look at what The Mother Road means to someone else.
(And the fact that this gallery is an Instagram DREAM doesn't hurt either!)
—
****Alt 66 Giveaway****
(Contest Closed)
We have a winner! Congratulations to Courtney Harper on being selected. Courtney would love to take her family down Route 66 to Kingman, AZ.
Thank you to everyone who entered! Check back soon for more fun giveaways 🙂
Win a family 4-pack of admission tickets and ride wristbands!
To enter, leave a comment below sharing your own experiences on Route 66. Never been? Leave a comment telling us what part of the road you would like to visit!
Winners are selected randomly and the contest will close Tuesday, Sept. 5 at 1 pm PDT.