Each year a number of high school marching bands participate in our daily parades. They aren't just performing, they're actually competing for a cash prize which is awarded on the last Friday of the Fair.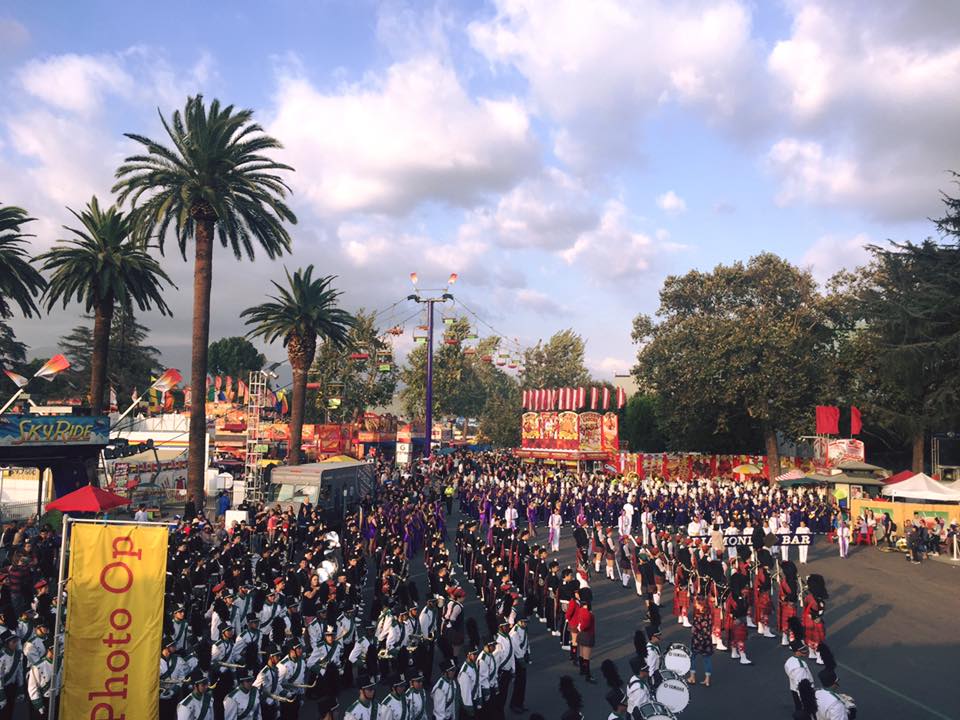 This year's winners are:
1st Place: Diamond Bar High School
2nd Place: Glendora High School
3rd Place: Upland High School
Each band wins between $2,500 – $10,000 in cash, which goes back towards their department. Congratulations to our winning bands and thank you to all the schools who participated this year!
The marching band competition is one of our favorite Fair traditions and we look forward to it every year.