Located in-between Jurassic Planet and the Flower & Garden Pavilion, The Atrium is one of our favorite little spots inside the busy Fairgrounds!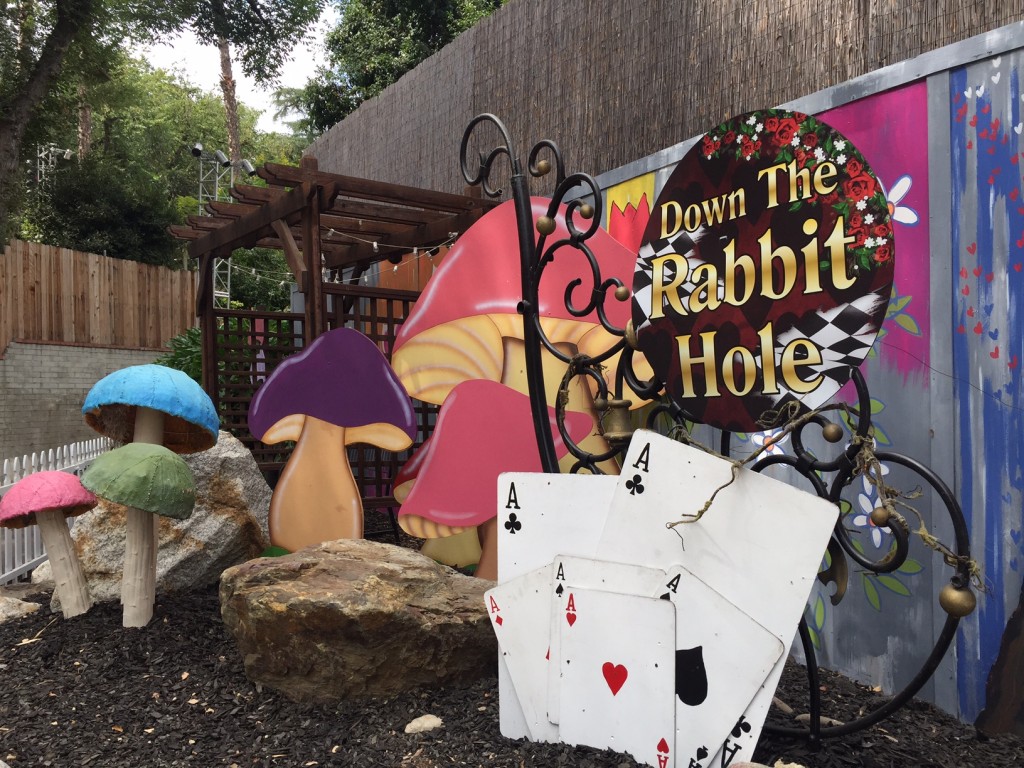 Enter the world of Wonderland. Fantasy-like creatures and colorful displays can be found within the lush flora and fauna of the Atrium. Alice in Wonderland fans might recognize favorites like the flamings and hedgehogs from that fateful croquet game.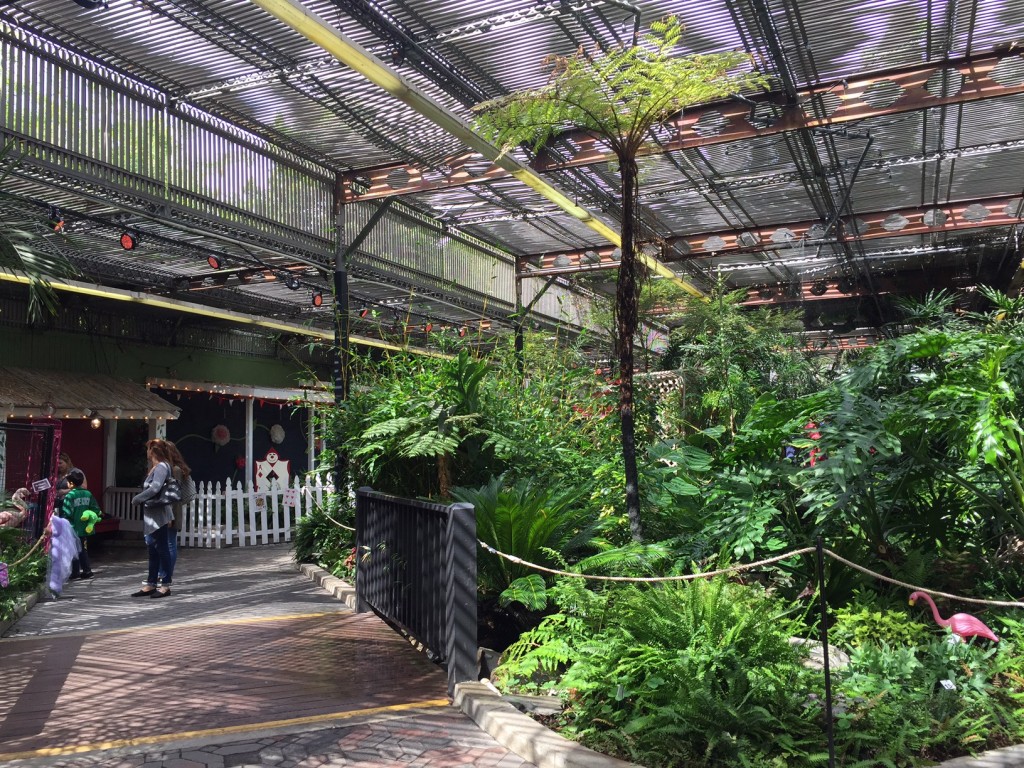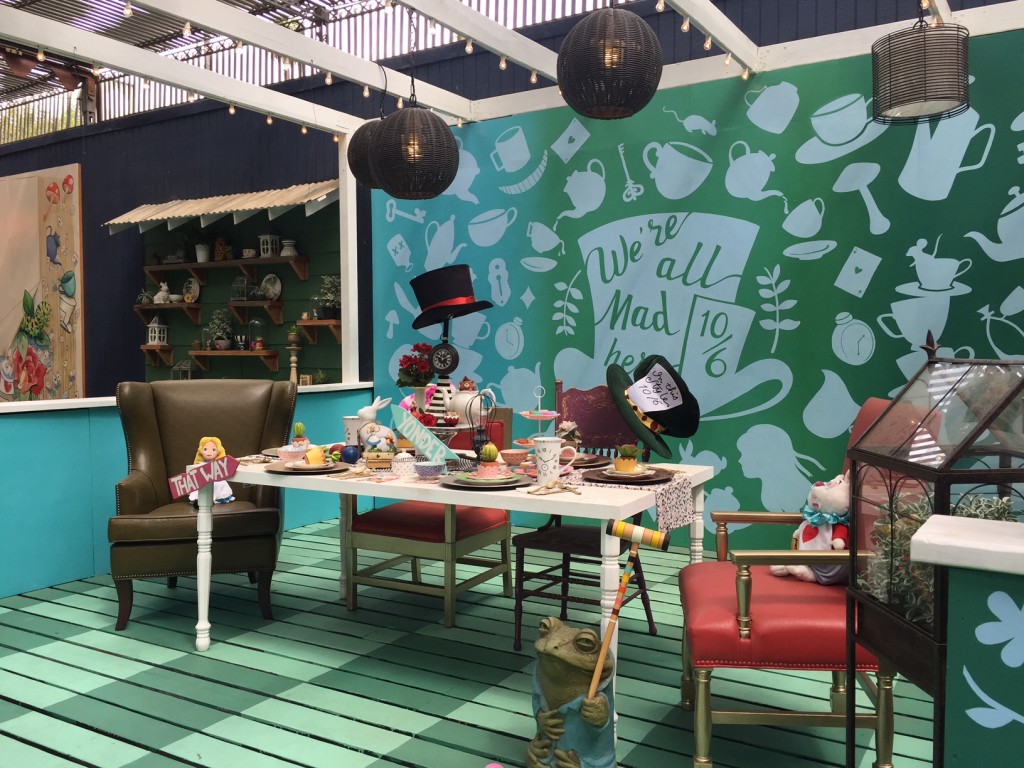 The Dodo Den features brightly-colored birds like kestrels, parrots, owls and toucanettes.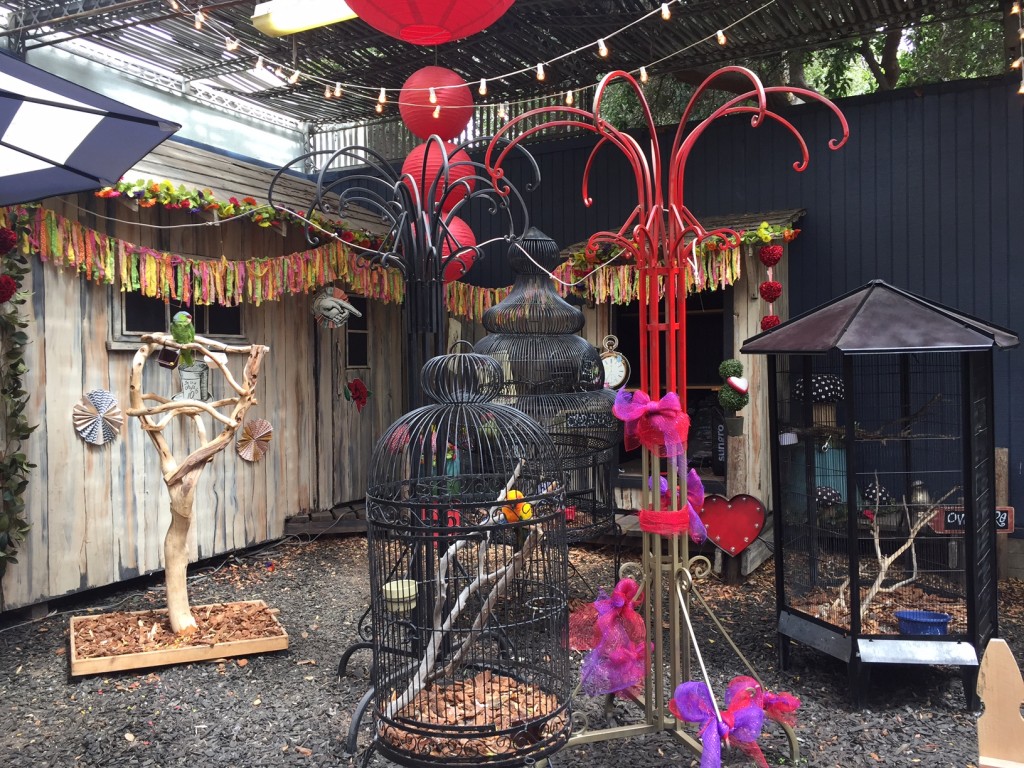 And of course, it wouldn't be Wonderland without a Mad Tea Party, complete with sweet treats, quirky teacups and a couple March hares.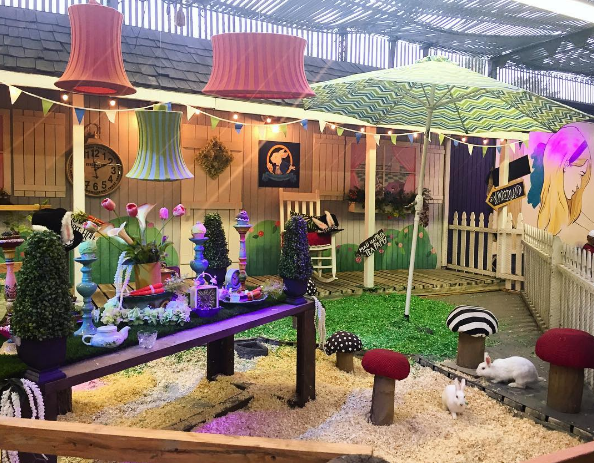 Guests who are looking to stay awhile might be interested The Wonderland Stage gardening workshops, where you can learn how to make your own terrarium, pot your very own DIY Flower Teacup centerpieces, and create your own Fairy Gardens.
If you're more of an animal person, The Looking Glass Stage is the place to be, where our experienced specialists will tell you all about our majestic Wonderland creatures, and introduce you to some of them, face-to-face!
We hope you'll take some time to explore the Flower & Garden Pavilion / Atrium during your visit to the Fair. It's the perfect escape from the carnival crowds 🙂
And now it's time for a giveaway!
______________________________________________
WONDERLAND GIVEAWAY [CLOSED]
Enter to win a four-pack of Fair tickets & ride passes as we close out the last week of the LA County Fair. To enter, just leave a comment below, telling us your favorite part of the Fair.
Winner announced Friday, Sept. 22 at noon. Good luck to all!