As part of the Los Angeles International Olive Oil Competition, we have gold medal and best of show winners here at the Fair. In the Wine, Beer and Spirits Marketplace, there is a corner full of award-winning olive oil from all around the world.
Not only can you see the diverse flavors, labels and types of olive oil from various countries, you can taste and buy them too. The olive oil tasting is free, so grab a piece of bread and dip it in a variety of options from blood orange to sweet basil. And when you find the one(s) you love, you can buy them to take home and enjoy year round.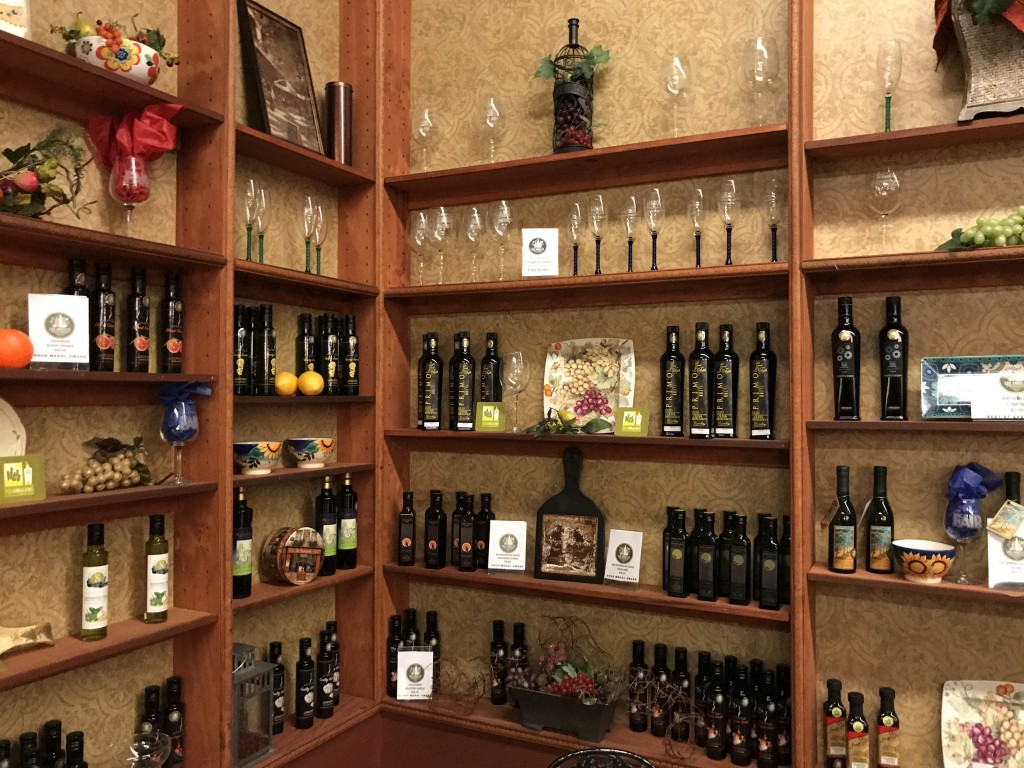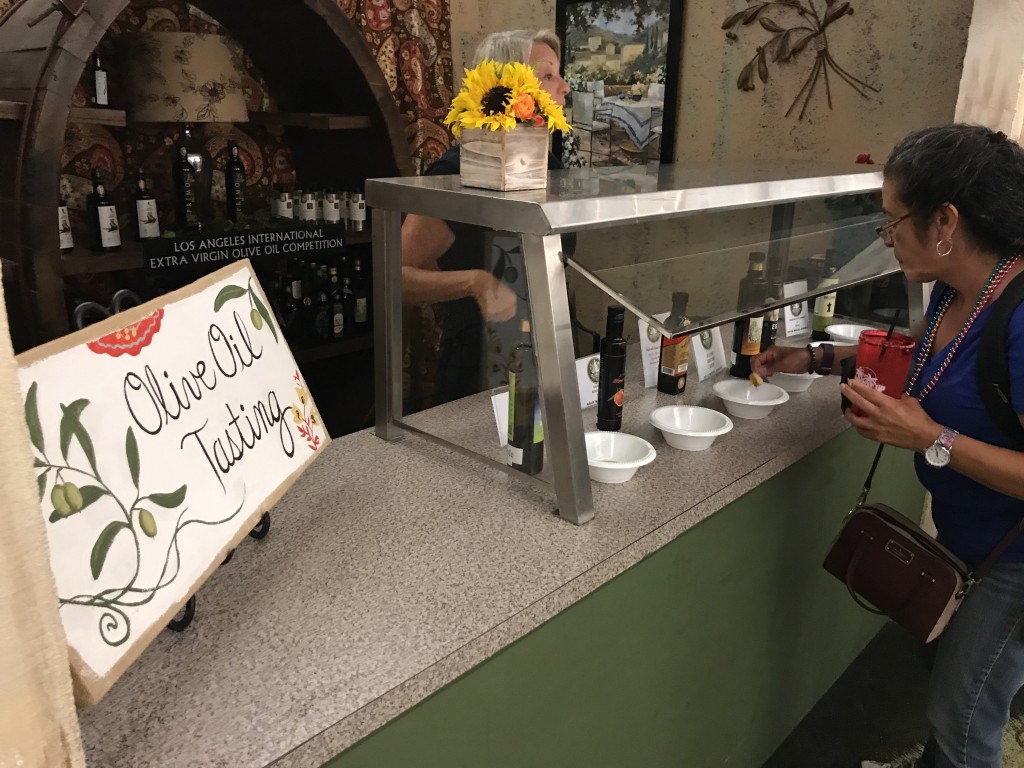 Most of the olive oils available for sale are local from California. But one in particular comes all the way from Italy. One of the Italian olive oil producers shipped his olive oil, La Farfalla di Farfa, and flew all the way to the Fair for opening weekend, so that fair guests could enjoy his authentic Italian olive oil.
Come out to the Marketplace for free olive oil tastings and to buy some of the best olive oil in the state.