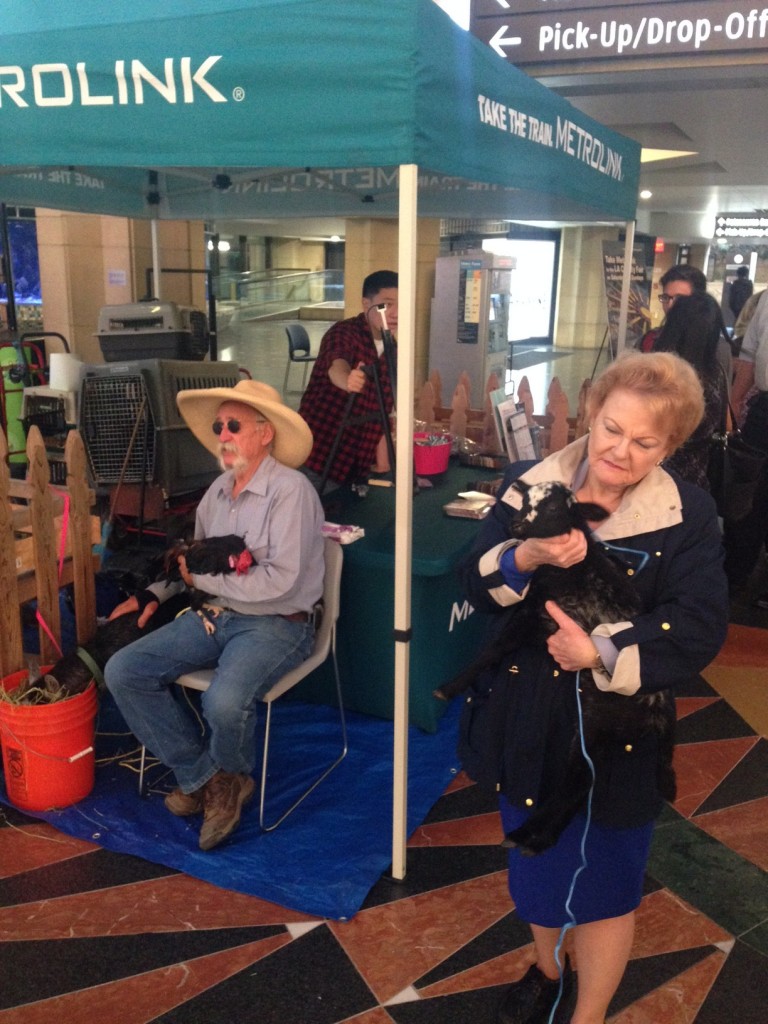 One of our favorite Fair traditions: bringing some of the Farm into downtown Los Angeles!
Early morning riders at Union Station were surprised by some of our favorite animal friends: lambs, kids (baby goats), chickens and miniature pigs when they entered the train station today.
We set up shop inside, where passengers were getting ready for the daily morning commute.
Sky Shivers, the Fair's resident cowboy and some of his friends also came along to help take care of the animals, and to chat with curious visitors.
After hanging out for a couple hours with passengers, we all hopped on the Metrolink train and headed back to the Fairgrounds. (P.S. You can take Metrolink to the Fair on the weekends! Click here for more info.)
Thanks to everyone who decided to Dare To Fair with us in downtown this afternoon! It's always fun to meet new friends 🙂 Here are some more pics from this morning: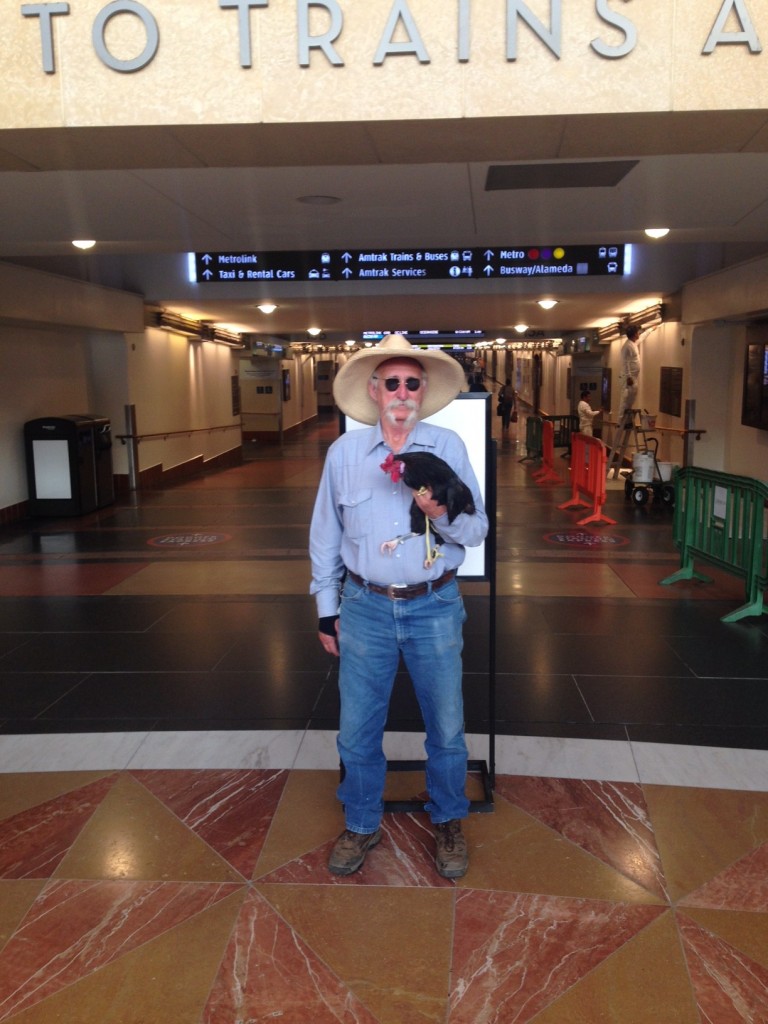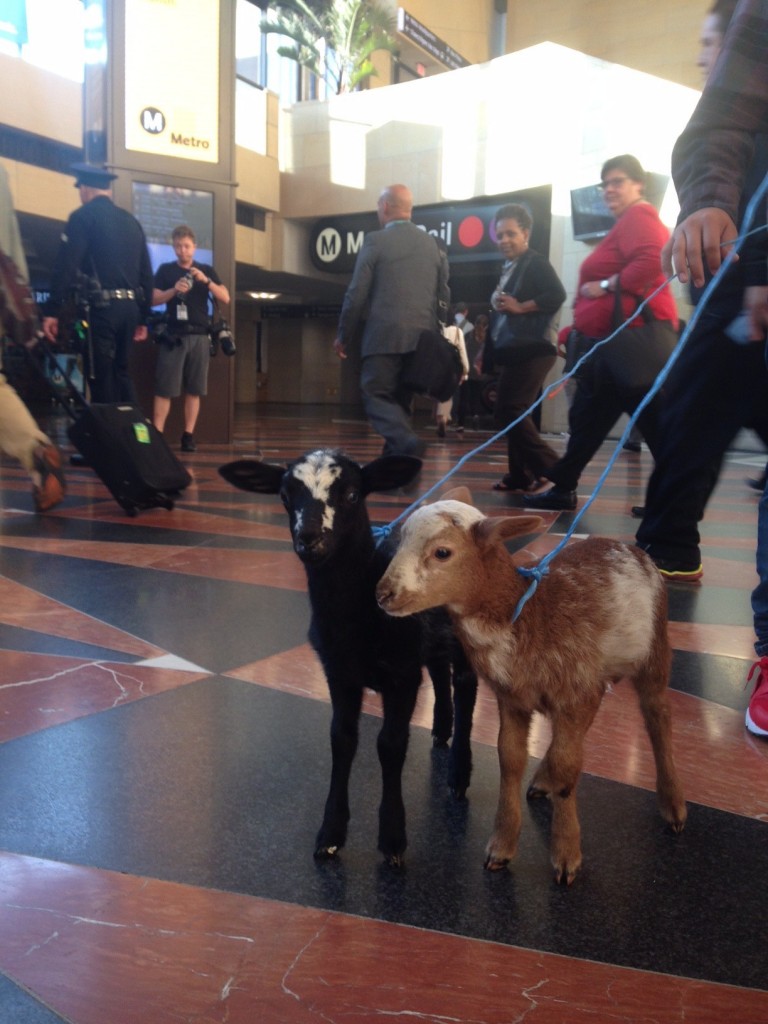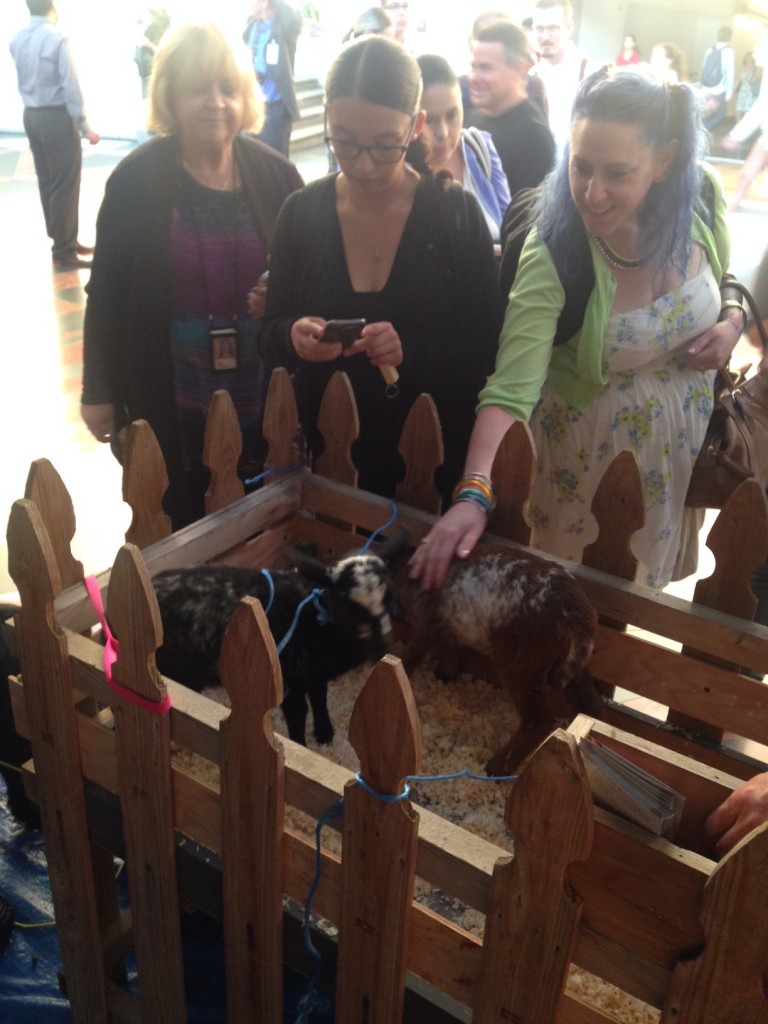 All of our animals, cowboys and Fair team took  the Metrolink train back to the Fairgrounds to rest and get ready for another busy day at the Fair.