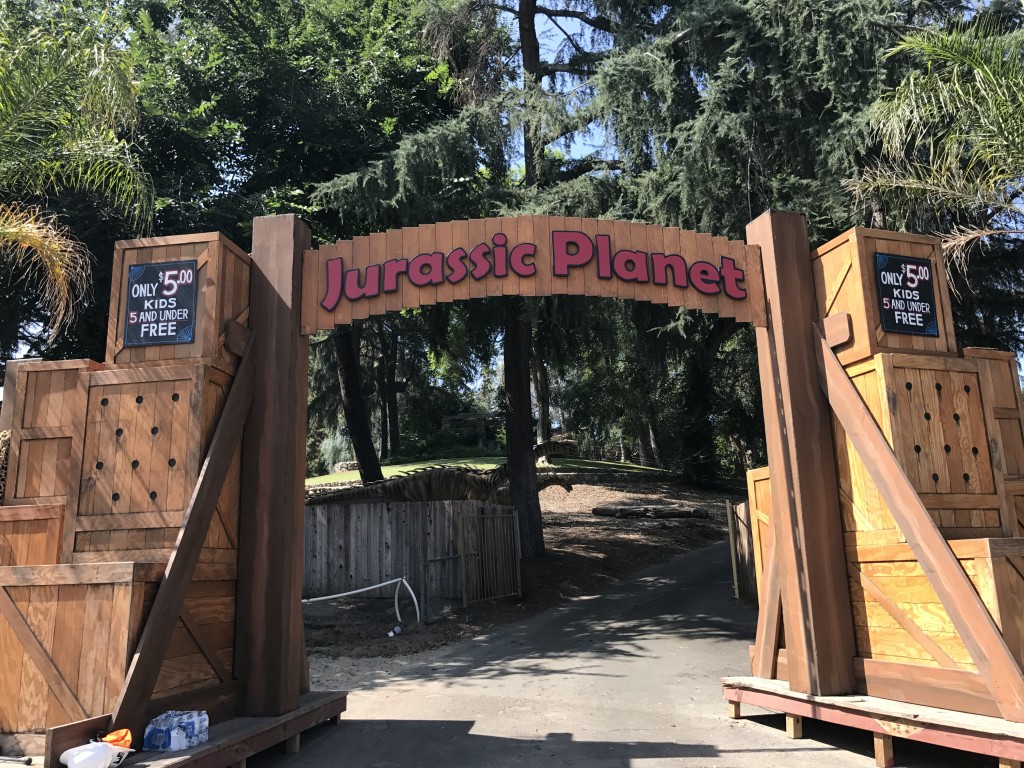 Jurassic Planet is home to prehistoric creatures returning from extinction just for the Fair. The dinosaurs have started moving in and will be enjoying the sunshine before fair-guests come to visit them beginning Sept. 1. They may look vicious, but don't worry, they're too full on funnel cake to eat you.
Check out their progress: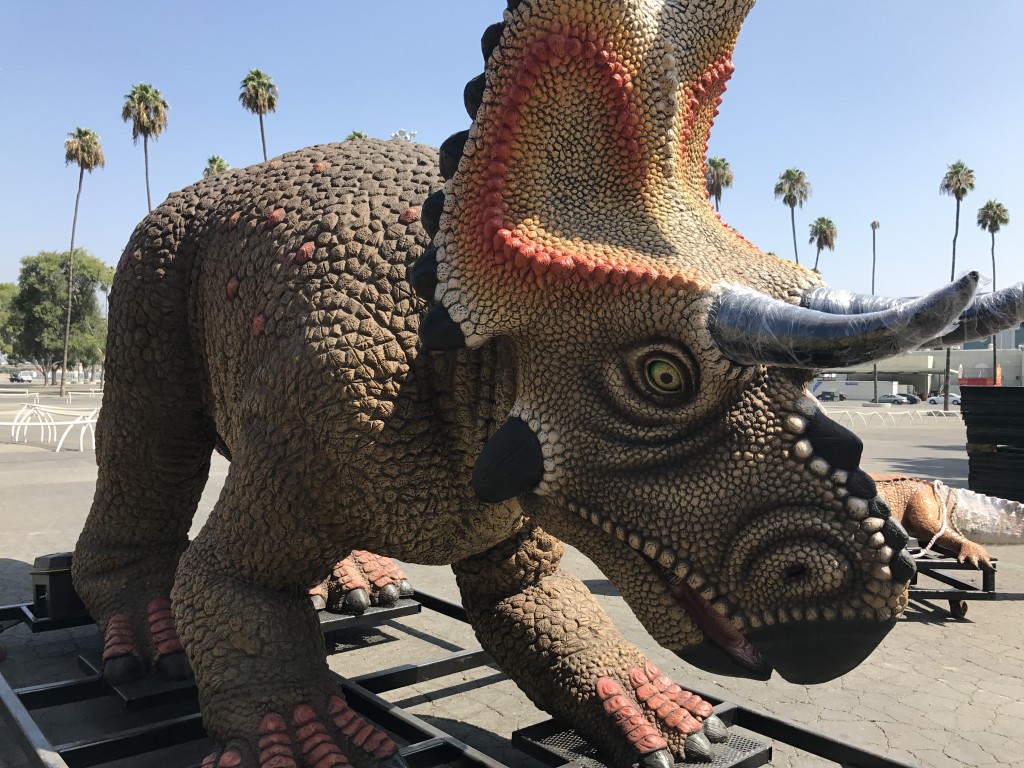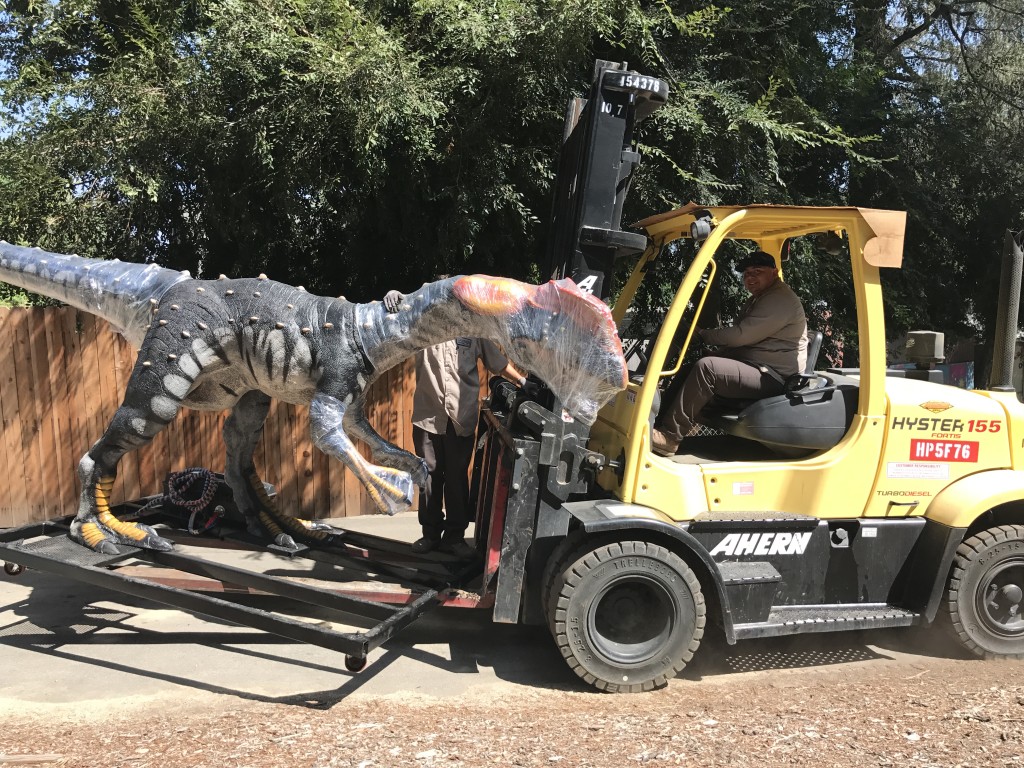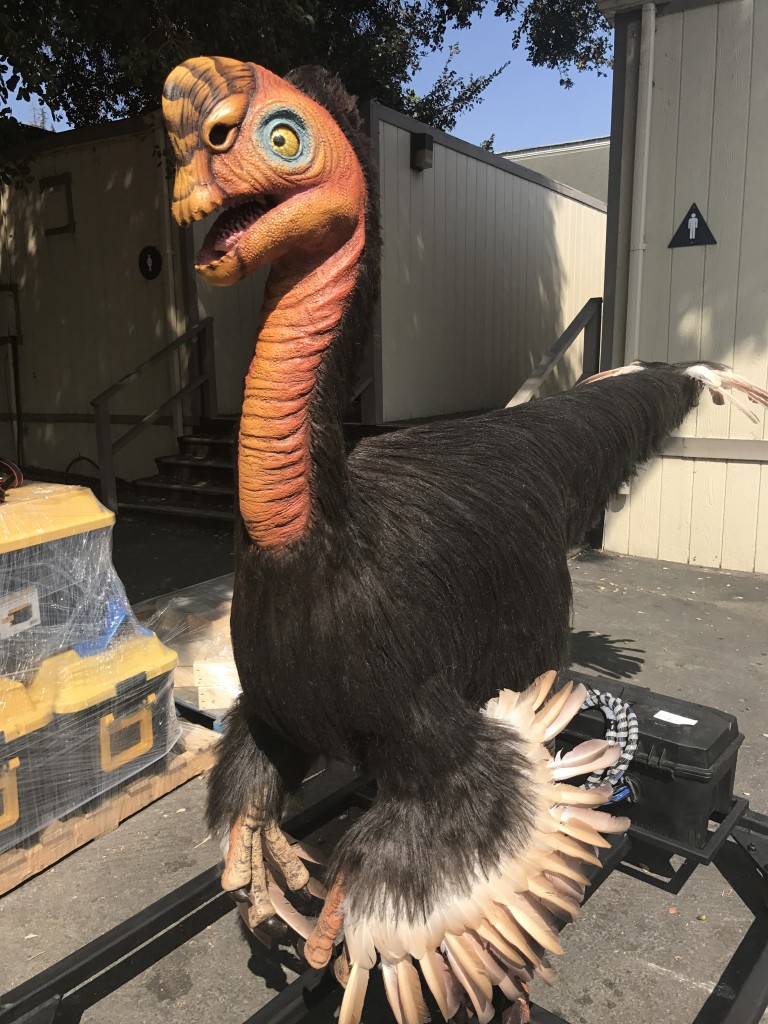 Jurassic World will host more than 40 dinosaurs with long necks, massive talons, sharp teeth and everything in between.
Real paleontologists will be on site to teach about the history of dinosaurs and even show off some of their distant relatives in the Chamber of Living Dinosaurs. Jumbo lizards, tortoises, alligator and turkey are just some of the descendants of the dinosaur family tree.
Between an interactive game show, hands-on experiences and a comedic show from Dr. T-Rex, Jurassic planet is full of prehistoric fun!