Miriam Hellmann is a mural painter, fine artist and one of the creative forces behind the Wonderland: A Floral Fairy Tale exhibit. Lately she has been painting lively, colorful and amazing murals to bring the exhibit to life when September 1 arrives.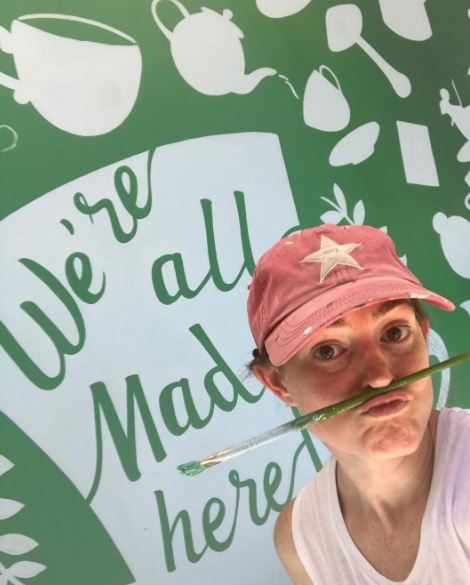 Hellmann snapped a selfie in front of one of the murals and posted it on her Instagram, @partydinosaur, where she has been posting some other behind the scenes looks at the exhibit paintings. 
With her bachelor of fine arts degree from University of Louisiana at Lafayette, Hellmann moved to the Los Angeles area to be a set painter. Now she is in the union for set painting and has painted for Disneyland, Universal Studios, Beyonce's "Girls" music video, Toyota commercials and many more sets, videos and companies. She is bringing all of her experience to the Fair this year and is already creating amazing works of art.
Check them out!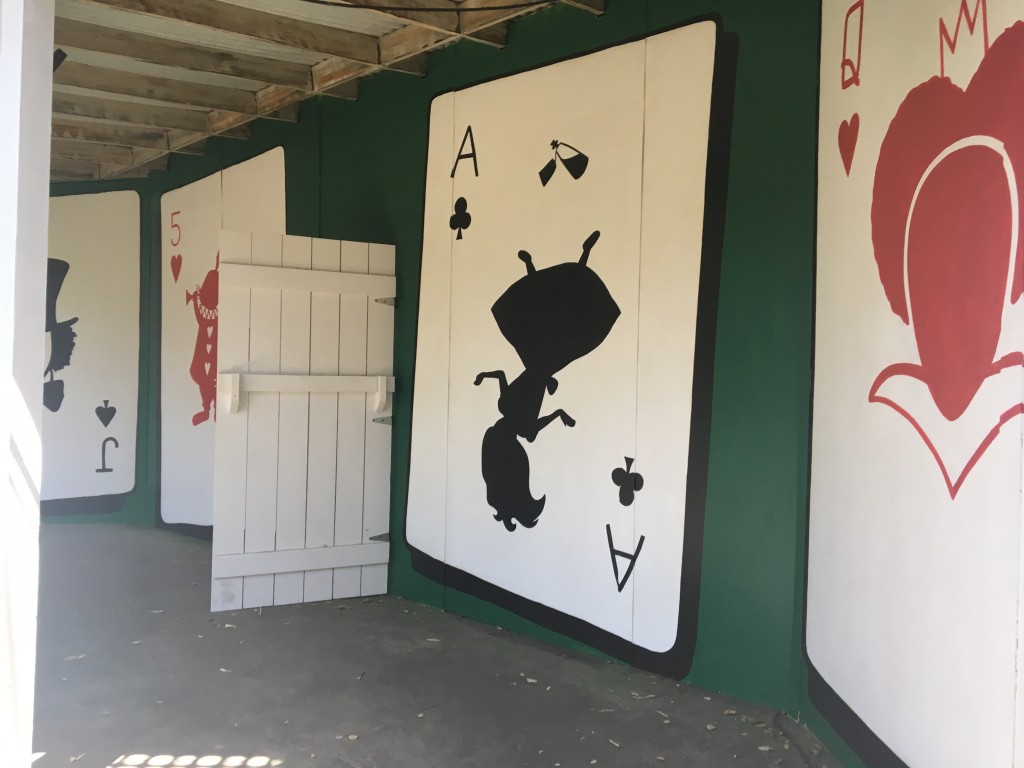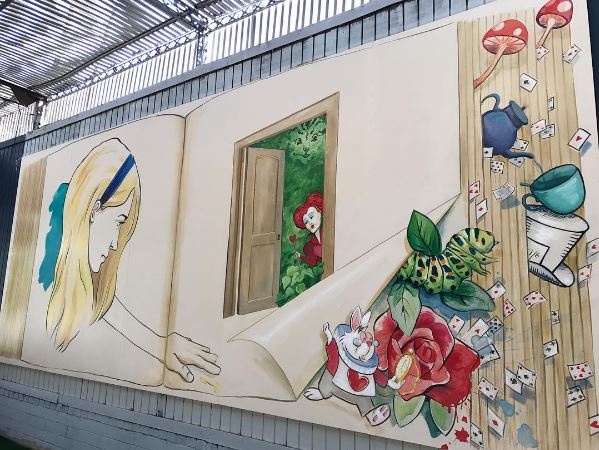 Hellmann was inspired by previous versions of Alice in Wonderland, and aimed to represent the themes visually. She painted the book pictured above by giving the characters a life of their own and showing them coming off of the pages.
In the Wonderland: A Floral Fairy Tale exhibit you can expect to see huge flower displays, a hedgehog, live flamingos and other displays inspired by the classic storybook.