This year marks our 95th anniversary, a.k.a. the start of our 100-year countdown! From what we've heard, this will be our funnest Fair yet — from giant dragons to micro pigs, and cricket tacos to Nutella funnel cake. Keep reading for a preview of what we're making for you this year!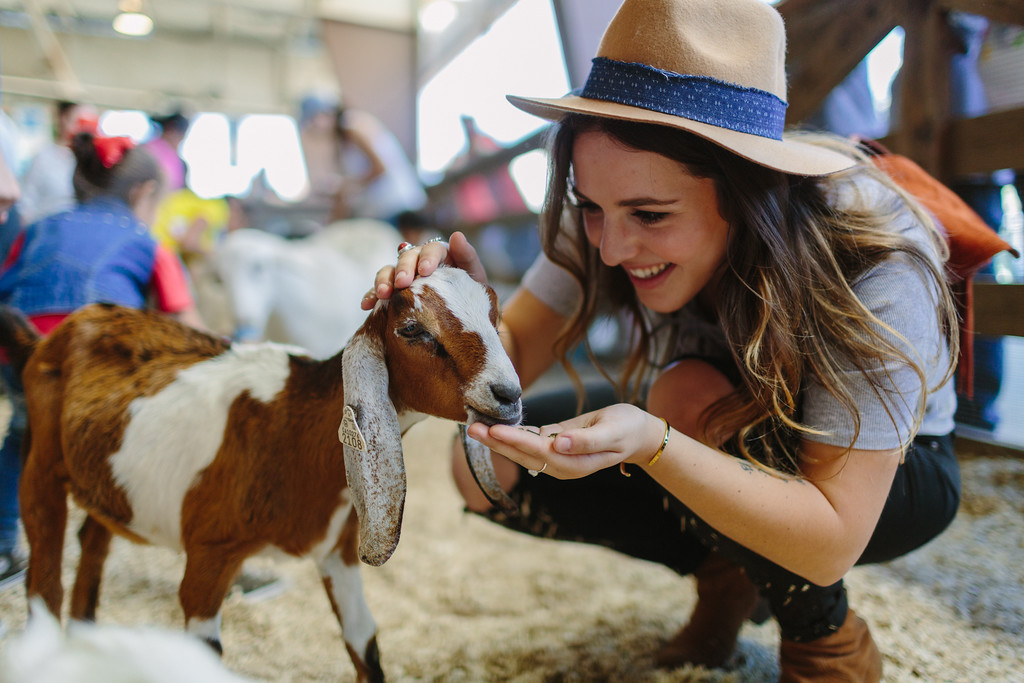 This year we're all about tradition. We're bringing enough farm animals, blue ribbon competitions and experiences to last a lifetime. Some highlights to look forward to:
Blue Ribbon Contests: Blow the biggest bubblegum bubble, whip up Grandma's famous apple pie, or show off your tamale making skills — we're bringing back the old-school Fair contests and the blue ribbon prizes to go with em'. From the home arts competitions in the DIY Design Studio to the spur-of-the-moment contests near Yellow Gate, guests will find plenty to watch (or compete in themselves!)
The Magical World of Dragons, Wizards and Beasts: If you're a Game of Thrones fan or a Harry Potter fanatic, this is the place for you. We're building a gothic castle filled with knights, wizards, beasts and all sorts of adventures. Details to come!
Pacific Standard Time: LA/LA: We're partnering with the Getty Foundation for their ambitious exploration of Latin American and Latino art in dialogue with Los Angeles. The Millard Sheets Art Center, along with more than 60 other museums and art galleries in Southern California, will be joining this project. Fair guests will be the first to see our art gallery's PST exhibit, which will run through January 2018.
All the animals: Stanley the Giraffe is back! Our pigs, sheep, horses, goats and exotic animals are back! Our dinosaurs are back! And joining our 500+ friends in our menagerie… The Little Red Barn 🙂 We're bringing in miniature horses, micro pigs, Dexter cows, Babydoll sheep and Pygmy goats (the ones you've been seeing doing yoga on Facebook).
Bugs: The Bug Barn takes "Dare to Fair" to the next level. Chef Cricket's Culinary Kitchen & Bug Tasting Bar is serving up the aforementioned cricket tacos, along with bamboo worms, salted grasshoppers, chocolate beetles and other insect-filled fare. Great for protein, jury is still out on taste.
Fair Fare: Giant clouds of cotton candy and enormous ribs on sticks will be back, but we're also introducing new crazes: Nutella funnel cake, Flamin' Hot Cheetos Cheese Fries and Pickle Cheese to name a few! Just what do these foods look and taste like? Check back with us in September and we'll let you know!
These are just a few of the things we have planned for the 2017 Fair. We haven't even started on the new carnival rides, Flower & Garden Pavilion, or our End of Summer Concert Series.
Check back here often during the summer — we'll be posting updates as soon as we get them!